Post Represents: Saturday, August 6, 2011


The Bad
This community housing situation is worst then it looks and it already looks bad in the pictures. Hence, I'm not complaining. I checked in there as a temporary arrangement, so I'm able to tolerate it. For the past two weeks, generally I only slept, woke up and left there. A few times I've paid $1 per day and used the internet in the kitchen area. Nothing more and nothing less has been done there. With the exception of some reading when I first got there and a few intelligent conversations.
Today however was the last draw. There is so much I will tolerate from this place that treats their tenants like trash. I woke and went down stairs to the manager's office/room prepared to pay my rent for another week. I knocked on the door and he shouted "who is it?" I said, 'It's one of your tenants, I'm here to pay my rent." Then he said, "come back later." I left and took care of what I had to do.
12 hours later, I arrived and my stuff was gone from my bed. My roommates told me they took my stuff and gave my bed away. My bathroom bag was lying on the counter and the rest of the stuff was missing. I went down stairs and the managers room and he told his boss told him to move my stuff out. They put my belongings in two plastic garbage bags and threw it in a shed. I told him I knocked on the door to pay and he couldn't say anything. He later said a pathetic, "I'm sorry." At the same time he told me all the beds were booked and all he had was a small uncomfortable couch.
Motown Maurice and his stuff that was put in garbage bags.
I knew damn well I wasn't going to say there for another week. I paid $25 dollars for my last night. I can't believe they even have the nerve to charge me $25 for a ridiculous couch.
The UGLY
My body could barely fit on the couch. I kept waking up in the middle of the night trying to come up with creative was to feel comfortable. At one point I had to pull out some chairs to spread my legs across. It was horrible.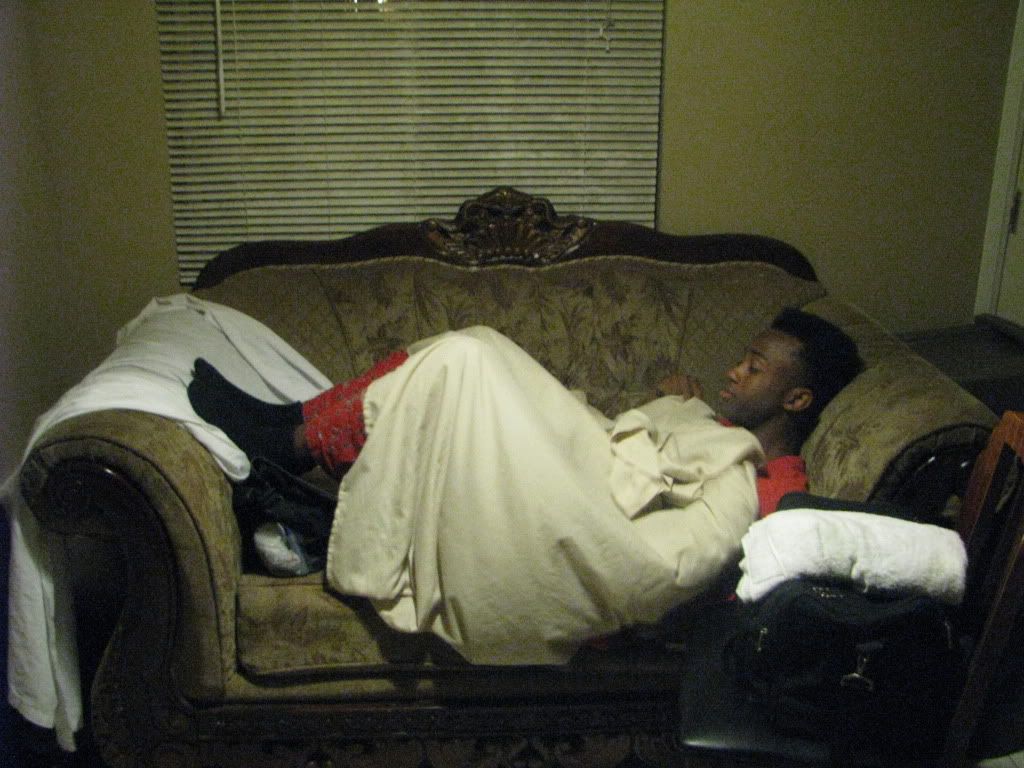 Motown Maurice: This is how I'm sleeping.
It was time for me to get out of there anyway. I debated on staying there for that 2nd week to begin with. One of the reasons I settled there for a 3rd week partly to capture this segment of my life in the news story that is currently being written about me. Moreover, it was time to get out of there.
Within the last few days, a few of the tenants I interacted with kept talking about their bed bug problems. It was getting sickening hearing about it. Thank God those bugs never got to me. That place was nothing but a Cash Cow. They didn't give a damn about anyone there. There was no structure or professionalism. Not to mention that place was far from secure.
I kind of saw this coming. The day I moved in, they did the same thing to the previous person that stayed in the bed before me. I arrived and they put his stuff in a bag also. As I was leaving most of the people responded happy for me. They themselves wish they could get up and leave as I did.
Where I am I living now? Good question. If you didn't believe I was homeless before. You better believe it now.




By the grace of God I have a last resort. I have access to one place in particular in which I can slip into and at least lay my head on the floor for now. I have to do what I have to do! I had to sleep there once before and I'm back again until I figure out what to do next. To protect the sacredness of the location I won't mention where again until I'm out.
Do you believe in magic?
What I'm going through right now is definitely a drag but its not phasing me at all. When the signs come, its best to just be obedient. A 3rd week wan't meant to be. The force of good will said, "It was time to go" and I left in great spirits. The main reason I left in good spirits was because I made a genuine connection with my bunk bed roommate that night. It was a magical profound experience expressed by a person who has the potential do a lot of good for people all around him. Introducing Mbeti Hitt.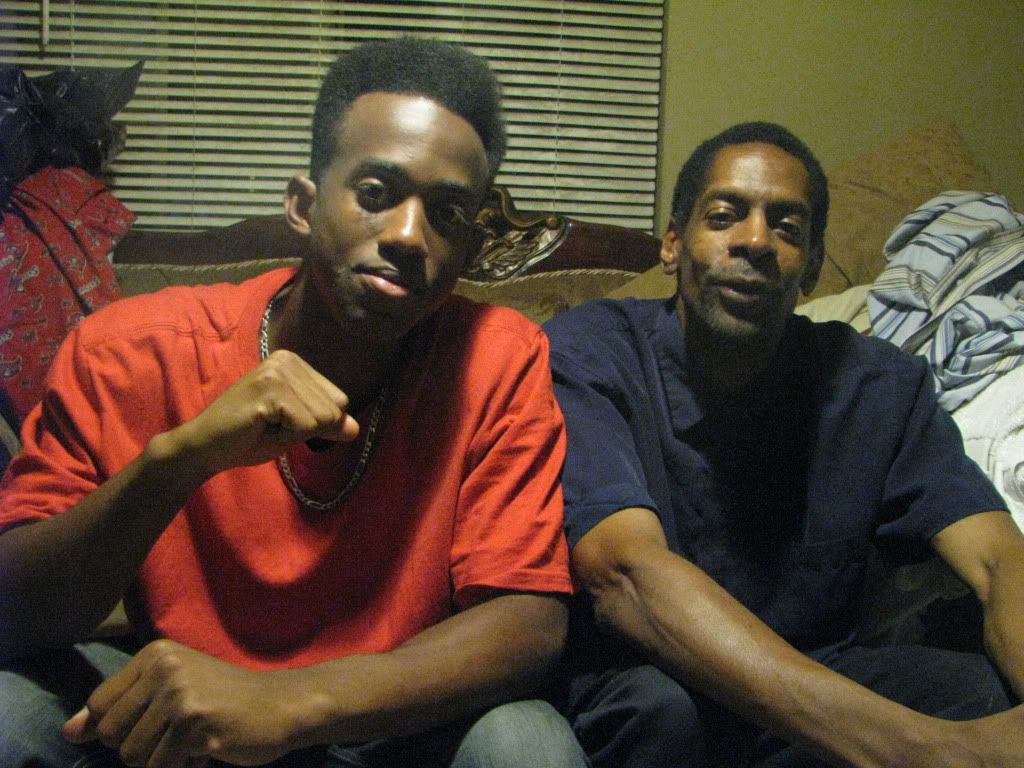 Motown Maurice & Mebti Hitt
I've only know him for two weeks and within that short period of time he clearly states it was a privilege and honor to meet me. According to him I have had a positive impact on his life and we met for a reason.
Final Thoughts
He is a extremely intelligent and honest guy. His knowledge is so impact full I made a quick talk show segment with him. I'm excited about posting it. I will have it up in the near future. Stay posted.
Corresponding Post
:
Intro to Mental Health Issues by Mbeti Hitt
As the quest continues...
The Future of Late Night
Motown Maurice