Post Recaps: Wednesday, June 15, 2011
Introducing The Electric Carnival with Eric Erickson and guest Host Motown Maurice. It was a joyful moment to receive the phone call for this opportunity. Eric and I connected back in March when he invited me as a guest on
The Red Viking Show
.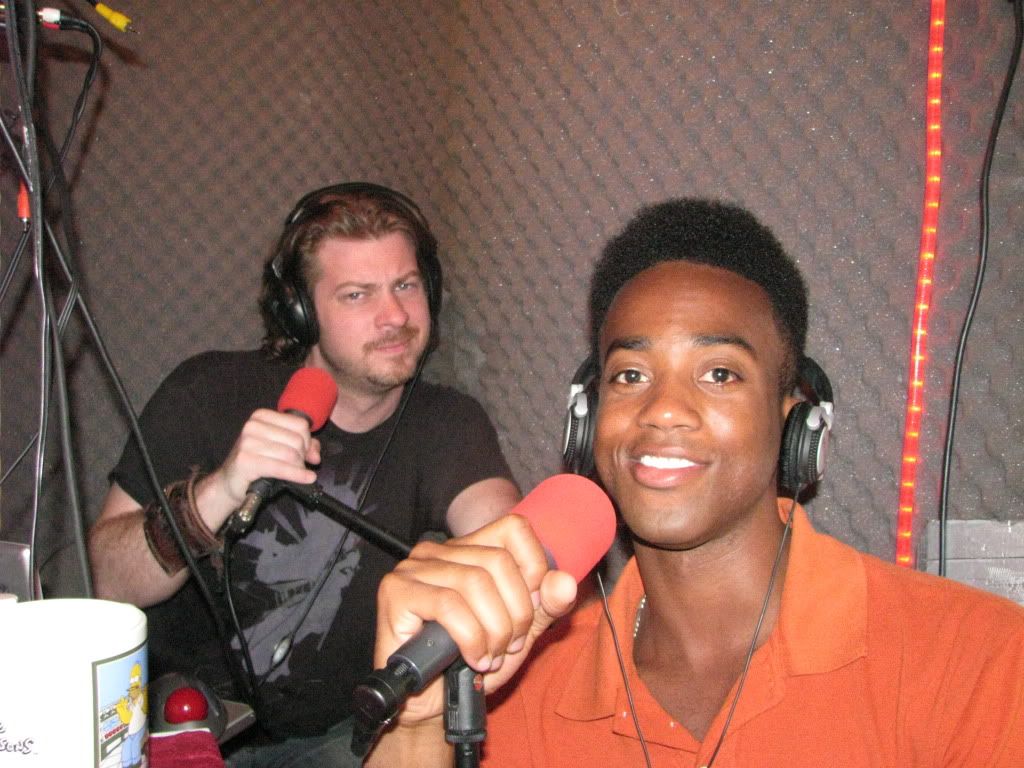 Eric Erickson & Motown Maurice on The Electric Carnival
Not only was the experience great, it was more so beneficial towards my desire to improve my wittiness and delivery with current events. At the time. I was thoroughly into the news and my late night talk shows. As a result, I believe my knowledge emerged out well. Check out the show below and let me know what you think.
Related Post:
Motown Maurice returns to The Carnival!
Final Thoughts
I haven't listened to the show since but that's only because its hard for me to listen to my own voice at times. Thus, my memory of the opportunity was great. I have nothing but love for Eric Erickson. He's one of my few epic Craig's List success stories. I told him I'll love to come back on again and indeed he called me with another invite recently. I haven't set a date to reappear yet because I'm waiting for one of big projects to break big. It would be nice to come back on to reveal some big news.
Please support Eric and The Electric Carnival on the links following links. You can check out my interview and on his
ITunes Preview
or go straight to his page on Facebook:
The Electric Carnival Facebook Page.
Also check out:

www.TheElectricCarnival.com
As the quest continues...
The Future of Late Night
Motown Maurice