In my
Lifebook Acting
class we sometimes play a game of freeze tag to warm things up. Below represents
Day 230 Saturday, May 7, 2011.
It wasn't a typical class but a pot-luck get together of all my instructors introductory classes. After we were done eating we played game of Freeze Tag. Normally there isn't video cameras in the theatre but one of the students named JC is working on a youtube series called People Meeting People Making Memories.
Here is an exclusive scene of me playing an interesting type of character with JC.
Its all acting.
Check out a few pictures of some others scenes I participated in
Motown Maurice is getting it on in Freeze Tag.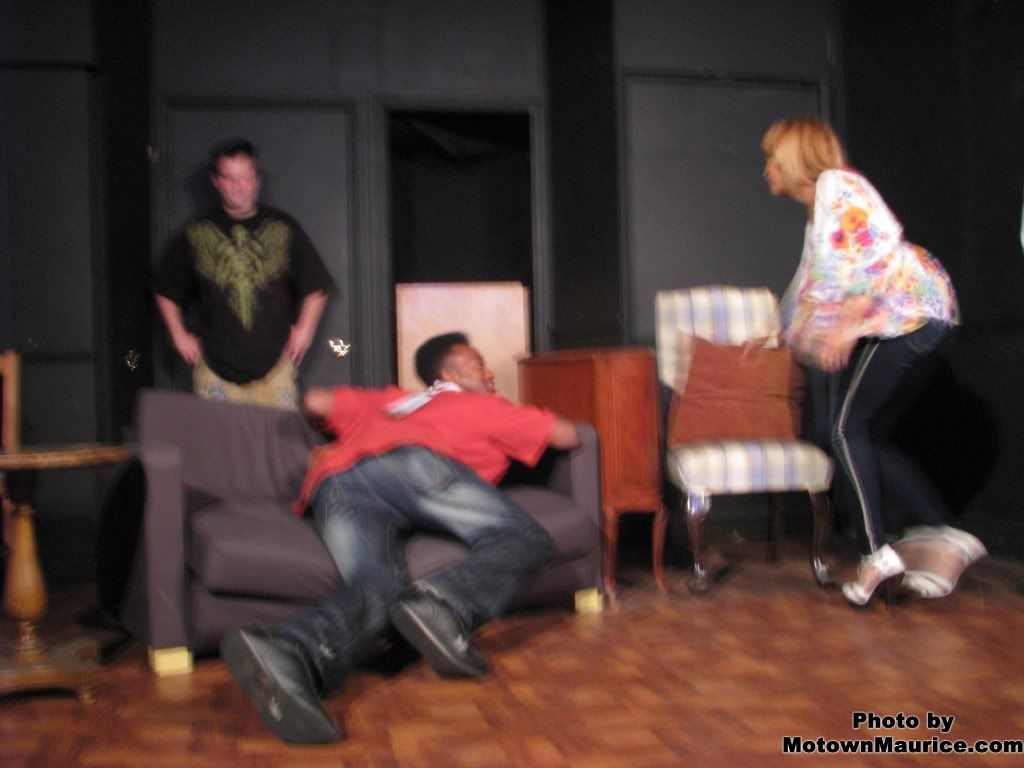 Motown Maurice gets dissed in Freeze Tag.
Motown Maurice sings in Freeze Tag.
As the quest continues...
The Future of Late Night
Motown Maurice