Post Recaps: Day 269 Wednesday, June 15, 2011
When the topic is based around my agent I never know where to begin. I mentioned some endearment and gratitude towards them last month on the post called:
I See Strength, I See Power...
Today I caught up with them and as usual their great energy, positivity, love and support is always present.
With all the auditions I had scheduled for today I can to cancel my appointment to meet them. Then when I realized I managed to complete my auditions in efficient timing, I called and rescheduled as originally planned. I went today for a couple reasons. To sign some additional areas on my SAG paper work and meet the two new members of the team. I've been trying to catch up with them for a while but my Wednesday's have been a big audition days lately. Both Scottie and Victor are new to
First Class Talent Agency (FCTA)
and they already know so much about me.
Scottie had already left for the day but I got to chit chat with Victor. Victor oversees the Film and Television submissions. The very first thing he told me was that he's a fan. He's been to my blog, watched my demos he apparently was impressed. The same excitement that resonates through my agent Cynthia, resonates with her new staff. All I can say is that it is truly humbling. Victor and I chatted for a while and he shared some advice to prepare for the month of July. July will have a lot more sitcom and movie work available and its a good time upgrade my profiles with new pictures.
My agent and her staff believes in me far beyond imaginable. I haven't even booked anything significant yet but they know without a doubt its going to happen. I have only booked a
Tosh.0 commercial
and I am anxious to book big and start making them some money.
Their faith in me is so solid, they gave me the honor of being on their talent wall of fame.
The First Class Talent Agency Wall of Fame.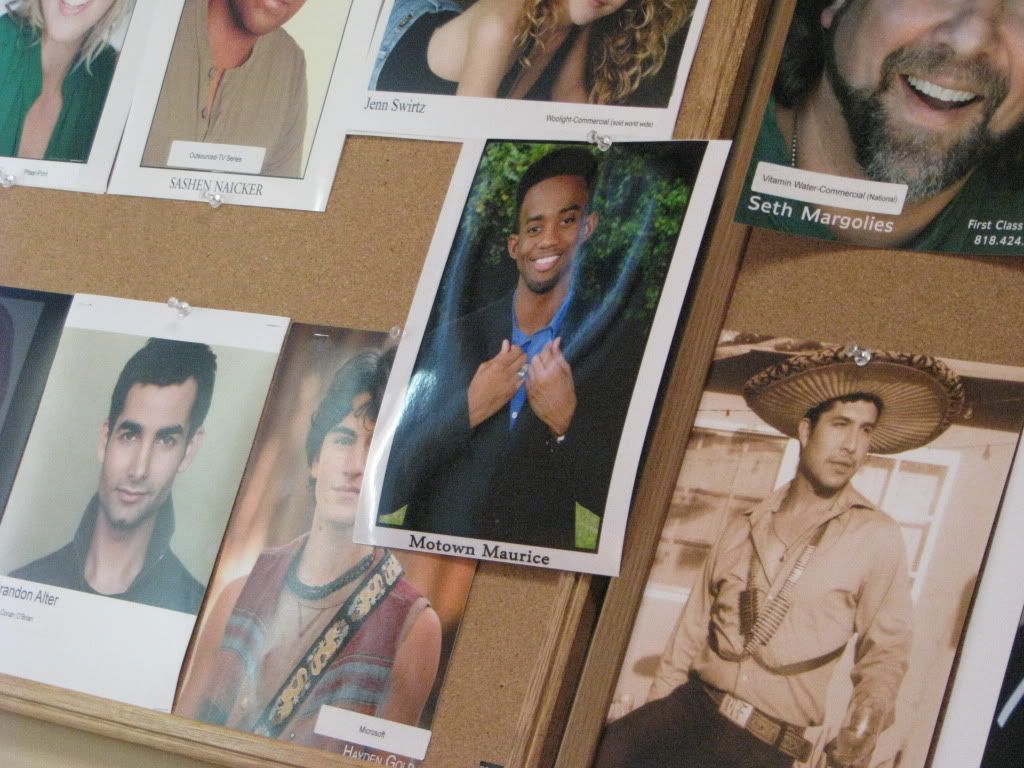 Motown Maurice is featured down the middle of FCTA's Wall of Fame.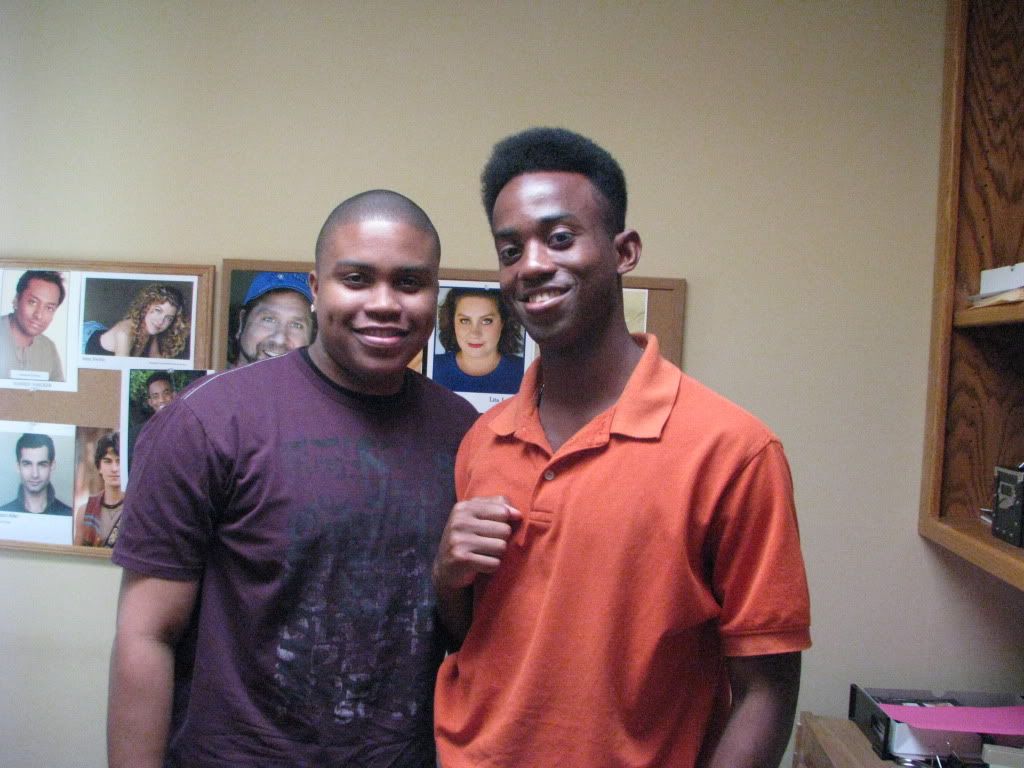 Victor Kelso & Motown Maurice.
First Class...Flash back: Check out
Day 2
&
Day 9
Final Thoughts
There are no words that can justify how blessed I am to be represented by FCTA. In conversation, they stated how close I am to booking big and they can feel it. Its a total team effort and I can't wait for our team to win together. The pressure is on me but its good pressure that I will sure as a motivation.
I haven't auditioned for a sitcom in a while. I might of had a couple earlier this year but now I'm ready for it. With all my experience and improved skills and confidence I've gained with
Lifebook Acting Class
I can book anything.
As the quest continues...
The Future of Late Night
Motown Maurice