Post Represents: Friday, October 28, 2011
What you see here is just the beginning of a collaborative endeavor that significantly make an impact on 2012's Crash The Superbowl Doritos Contest. No more is needed to be said right now. Just wait, be patient and you will see for yourself soon enough.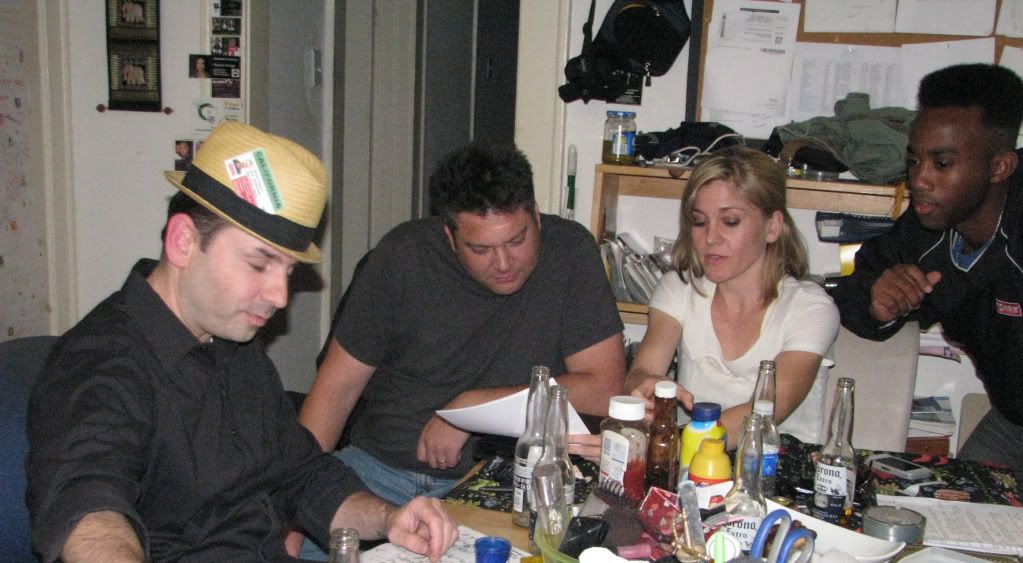 Shawn, Kevin Boot, Raewyn Bailey & Motown Maurice in a pre-production meeting
Creative minds are in motion
Once the picture was snapped we all cracked. We couldn't hold our laughter anymore.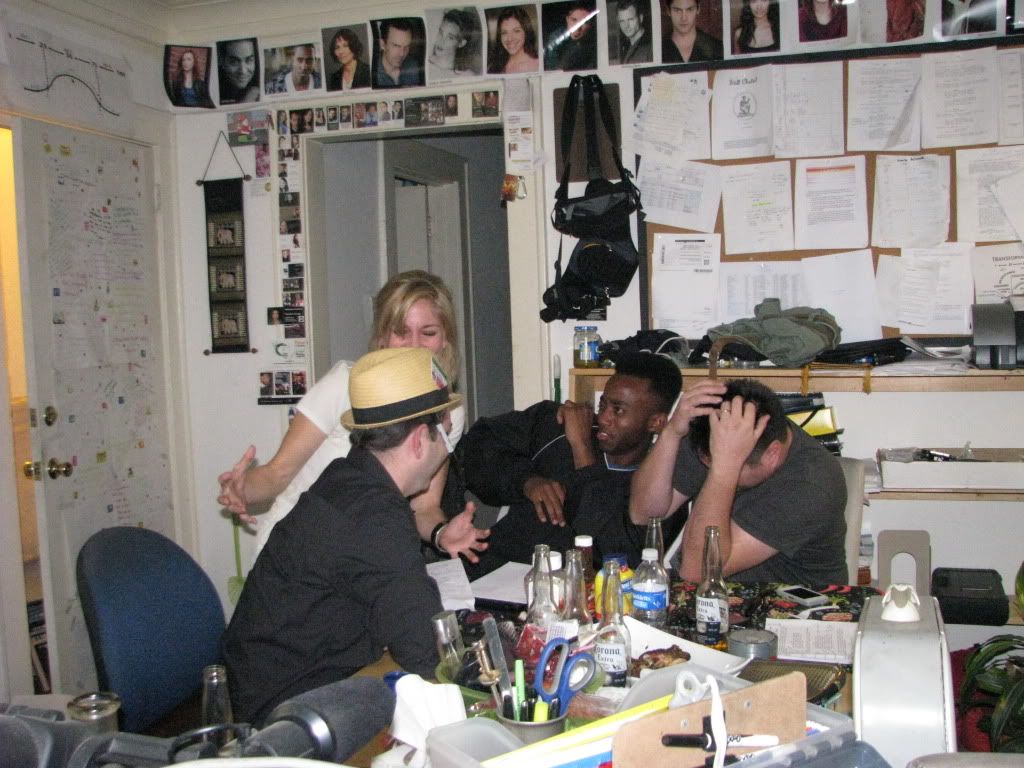 Our Doritos commercial may just be a little scary.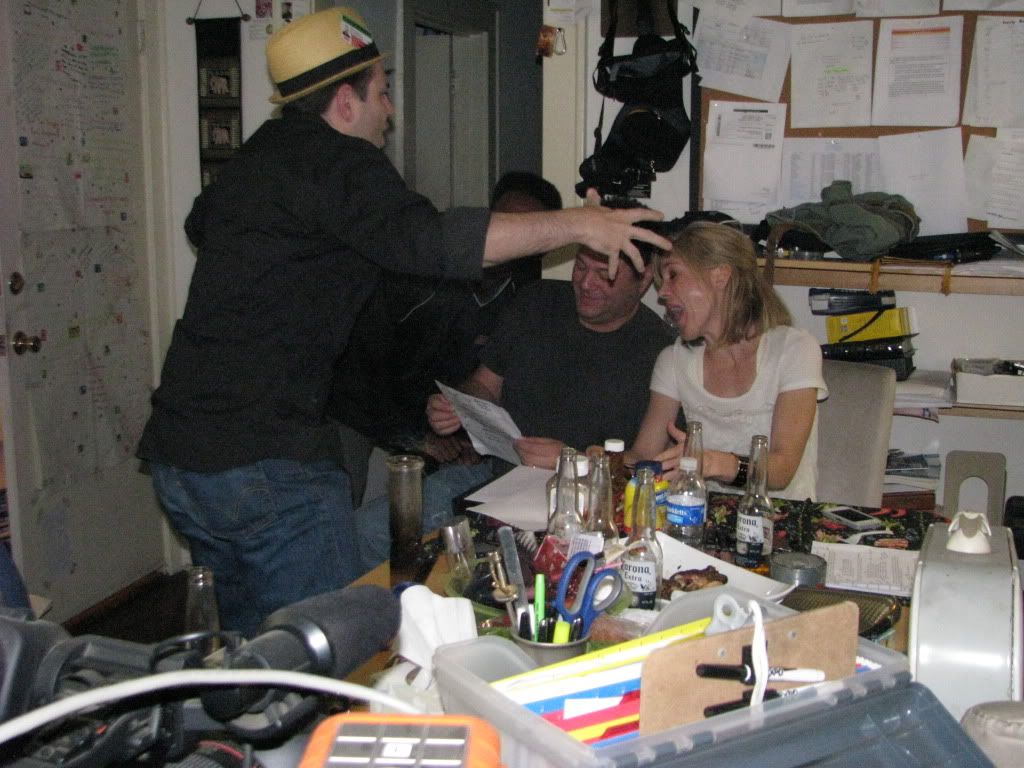 Don't worry this idea was cut. It didn't work.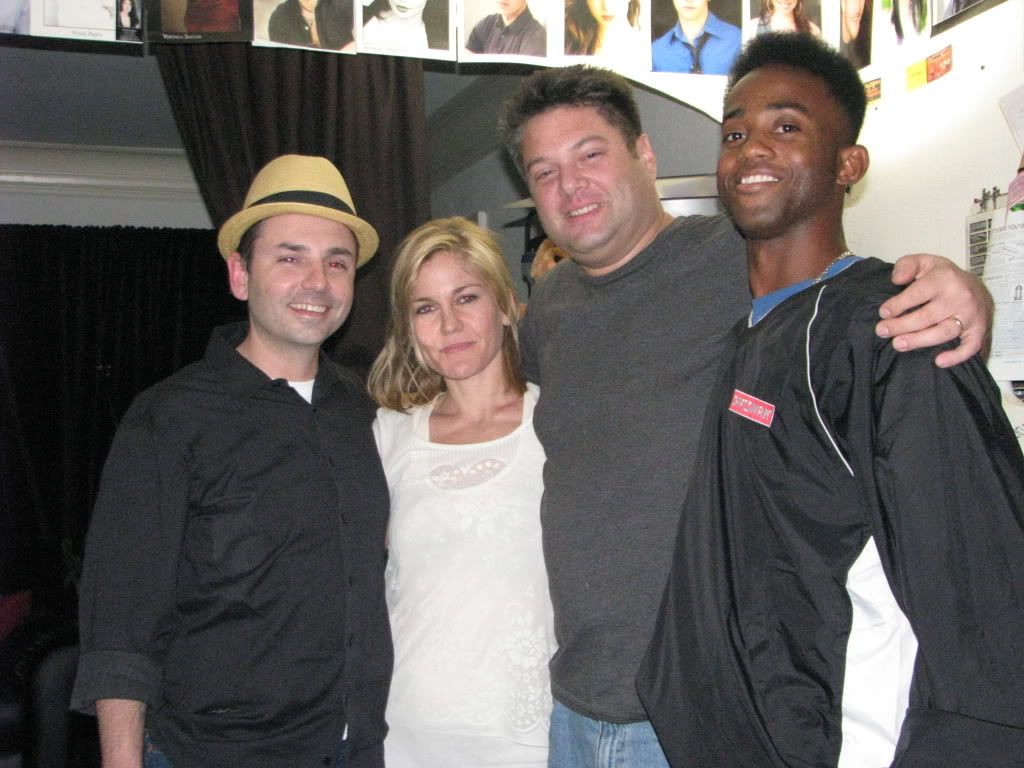 Shawn, Raewyn Bailey, Kevin Boot & Motown Maurice
Next Related Post:
This is really how it all started
Previous Related Posts:
Week 54:

Broke It & Fixed It (Doritos Establishment. See Video)
Week 55:

Powerless for How Long? (Running and Brain Storming -Friday, October 7th)
Week 56: Simplicity at Its Most Rewarding (First Doritos Meeting)
Final Thoughts
This was my first time meeting Kevin and he was awesome. He's in charge of lighting and equipment. Shawn is our director. Today was a magical experience. Raewyn and I are writing, producing and acting in it. I'll share more details later. This is history in the making.
As the quest continues...
The Future of Late Night
Motown Maurice