Post Represents: Monday, July 30, 2012
Dzigbodi Djugba & Cassandra Raphael
Kevin Boot & Michael Washington
Dzigbodi Djugba & Cassandra Raphael
Video (A) Here:
Video (B) Here:
Video (C) Here: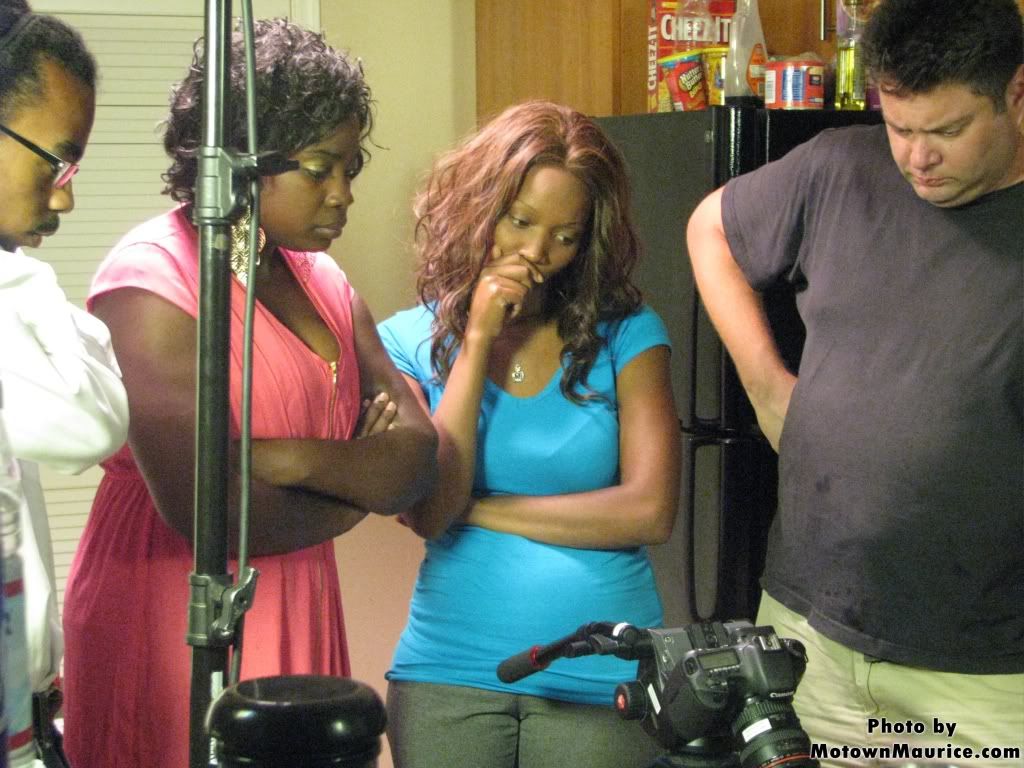 Michael Washington, Dzigbodi Djugba, Cassandra Raphael & Kevin Boot
Dinner time!
Previous Related:
Life in L.A. - The Decision - Day 1
Final Thoughts
The night before yesterday's shoot, I didn't sleep. So my body was playing a little catch up this morning. I was suppose to arrive at 1pm but I arrived at 3pm instead. Which worked out fine. It ended up being another extremely long shoot. The day lasted basically until 12:30am. Tedious at times and at around 10:30pm a storm appeared. A brain storm to be exact. In between time, I found myself watching my
character reel vol. 2
on my tablet. One particular skit on that reel sparked an idea. In conjunction with a you tube web series I was watching the night before (
The Missadventures of The Awkward Black Girl and Friends
) and the fact I've been a production assistant of a web series for the past two days all contributed to this seed I will soon be nurturing.
I wrote down a bit of notes and now everything else is about timing. One way or another I'm going to find a way to make it happen. First, I think its imperative that I completed a long awaited idea called
Quest Coach
. I got that idea during the last quarter of 2011 and I must soon bring that to life. Following my Quest Coach series, I will bring to life the series that was conceived today.
Motown Maurice
As the quest continues...
The Future of Late Night