Post Represents: Friday, April 1, 2011
The Vampire Masquerade has finally come to an end. What started on February 4, 2011 concluded today. The whole experience has been one to remember. One show was canceled, another show was added and bit of drama here and there. Nonetheless, nothing out weights this feeling of accomplishment. I glad to say that I have graduated from this chapter of my quest and I'm ready to move on to another. Check out some pictures of The Last Vampire Masquerade featuring Motown Maurice as Dog Boy. Then check out the links below and review some of the others Vampire show postings.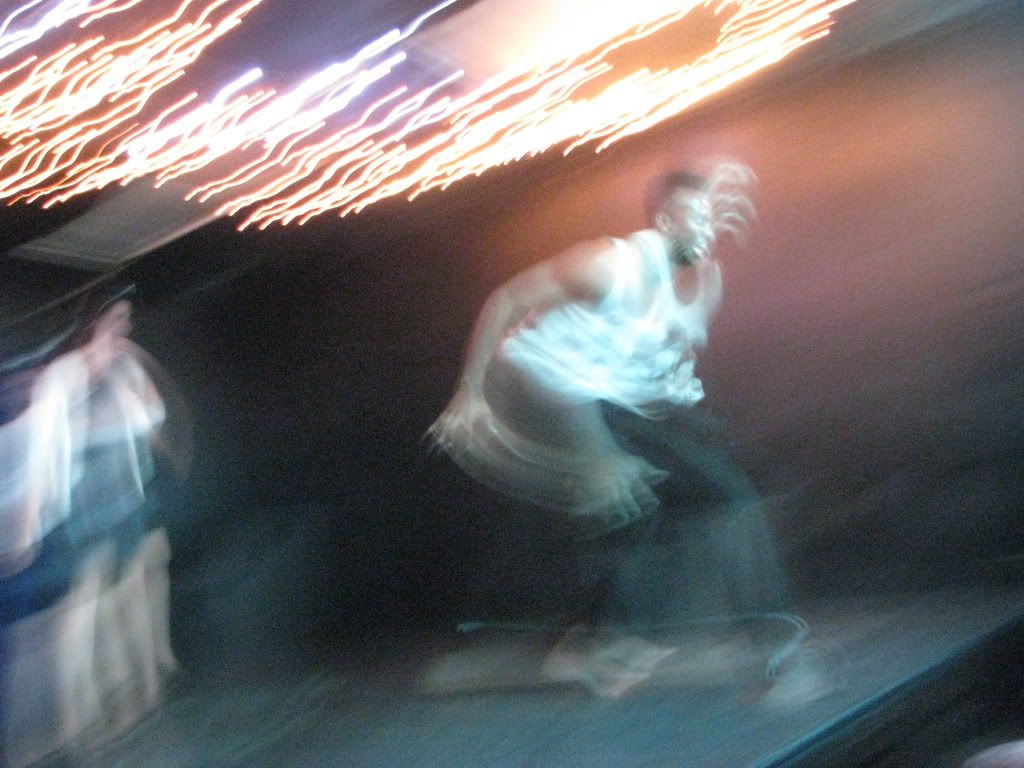 Dog Boy is moving to fast for the camera.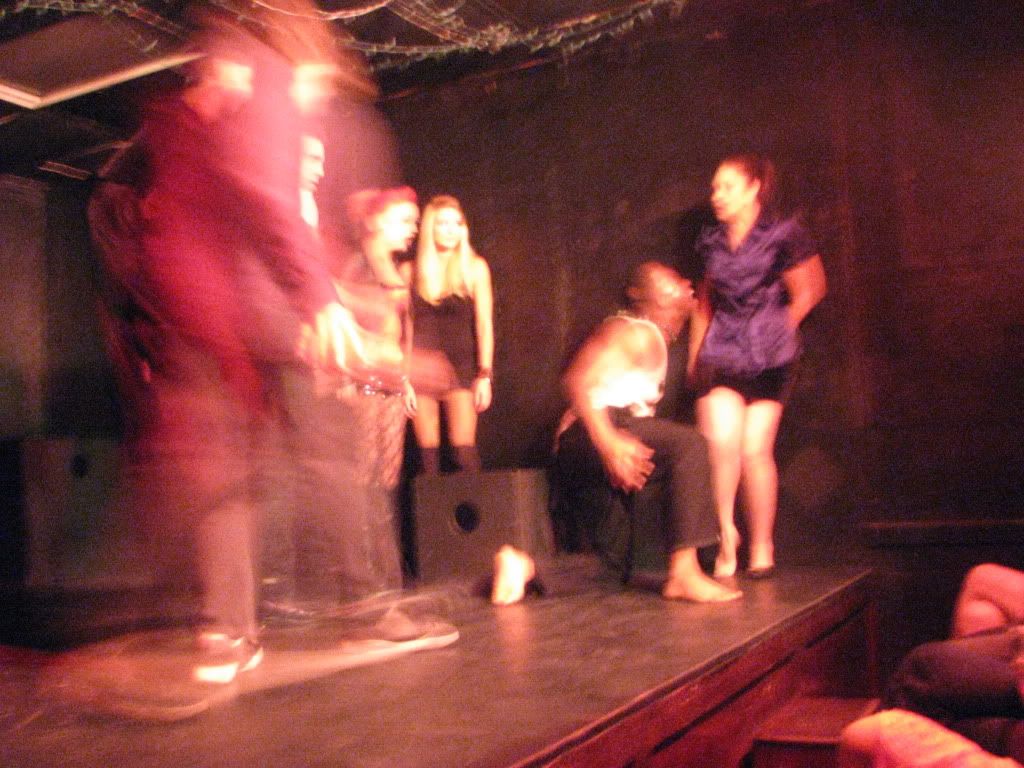 Dog Boy corners Virginia.
Dog Boy is waking up.
Dog Boy has awoken.
Virgina is dying.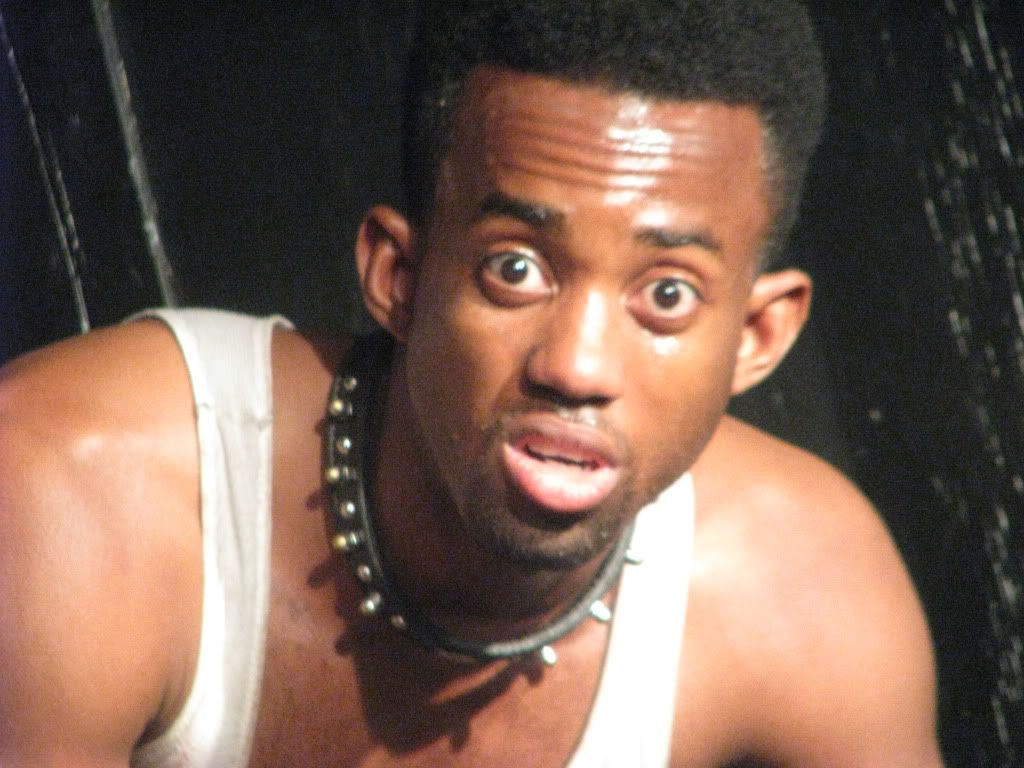 Motown Maurice is a handsome looking Dog Boy.
Dog Boy looks painfully from the side.
Dog Boy can't believe whats happening.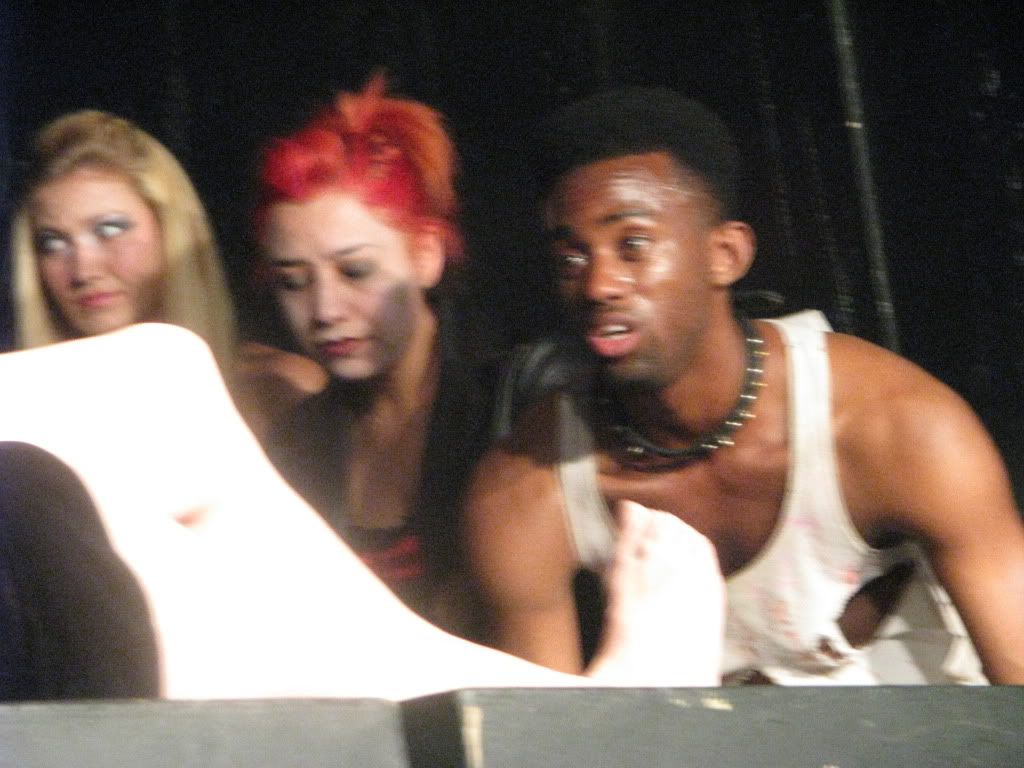 Dog Boy is...confused
Dog Boy is frightened.
Motown Maurice as Dog Boy smells blood in the audience. (Note: To self, I like how my high top look in this picture.)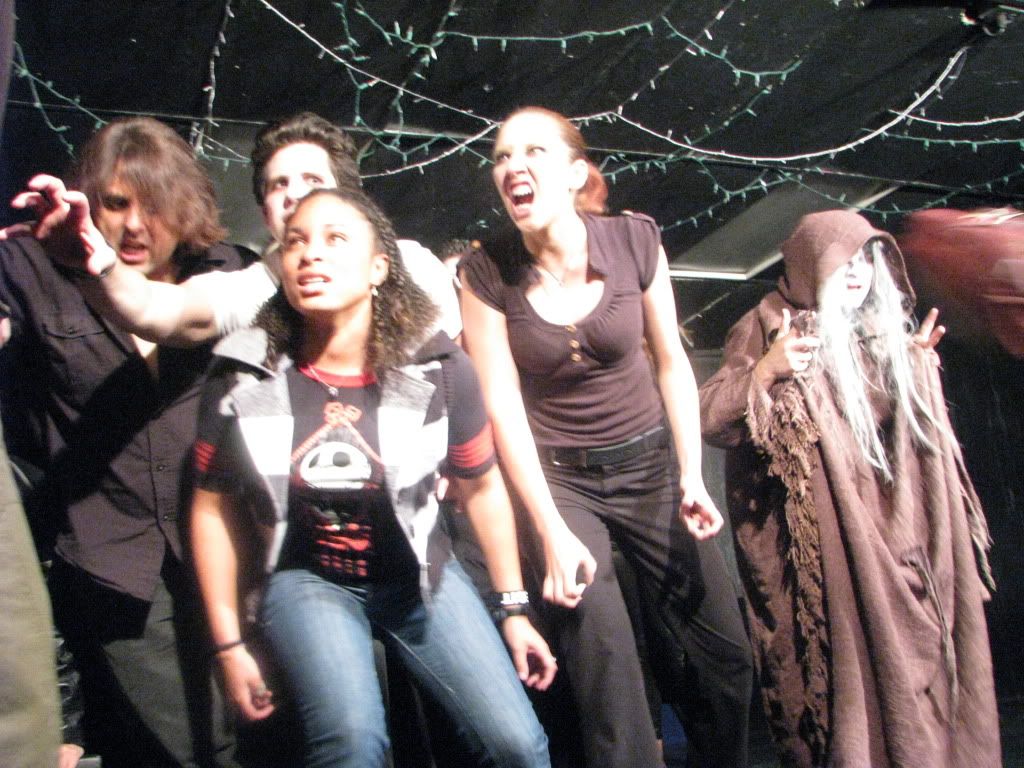 Wow, there is a picture on without Dog Boy.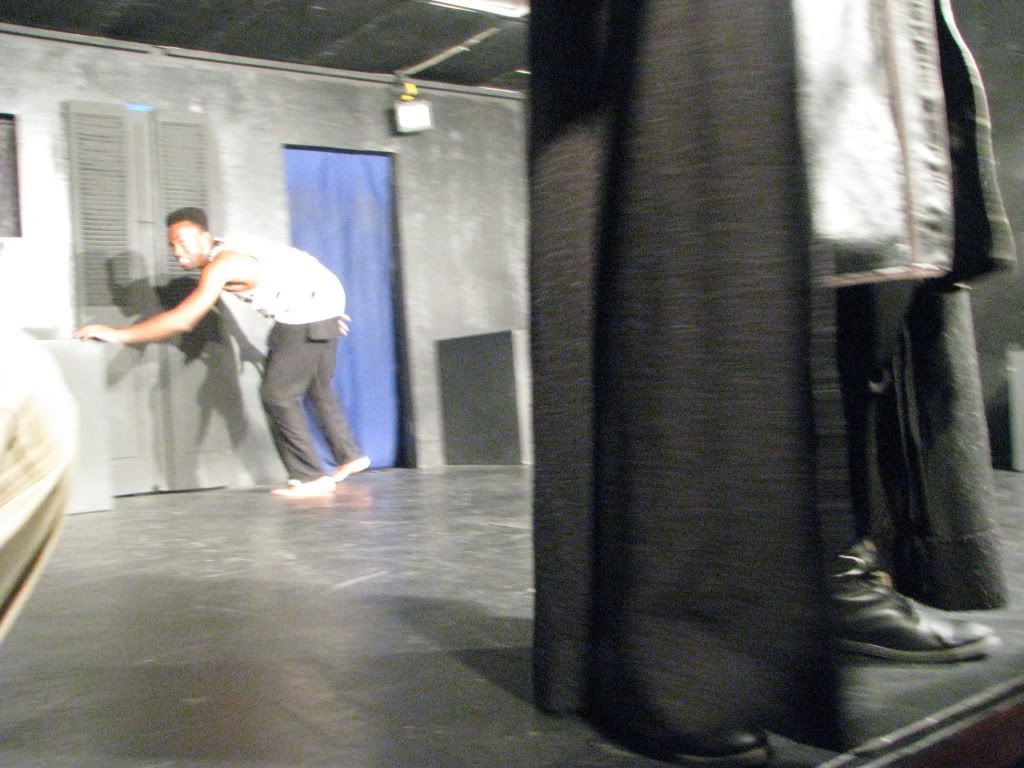 Dog Boy has revenge in his eyes.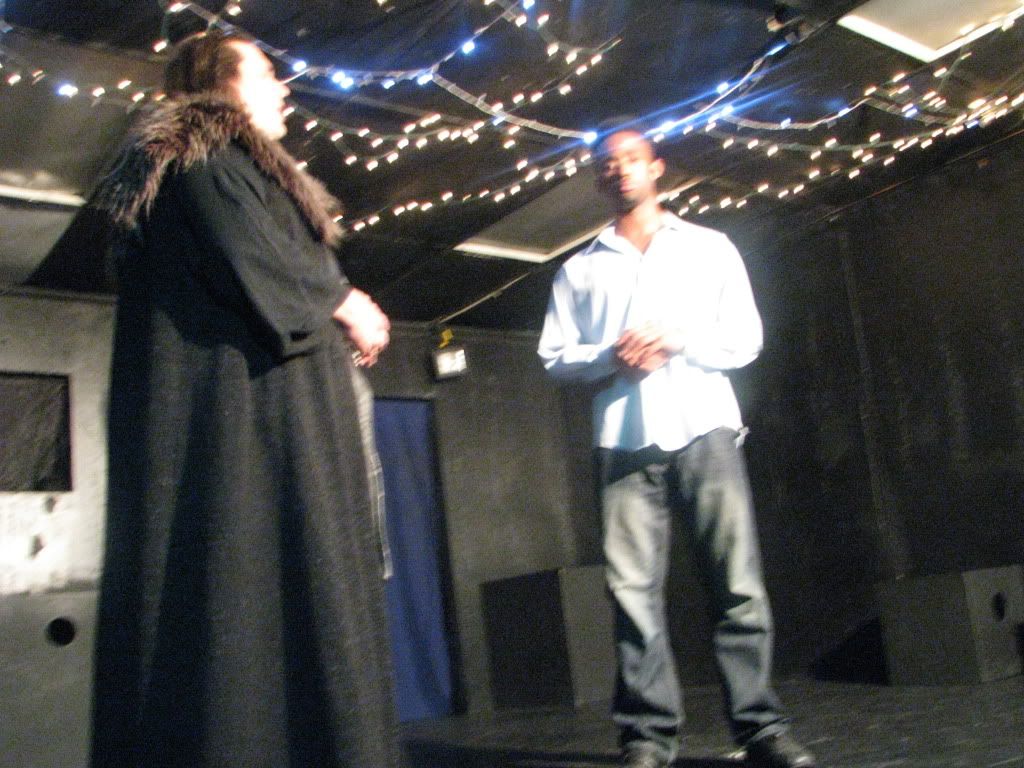 Dog Doy is healed.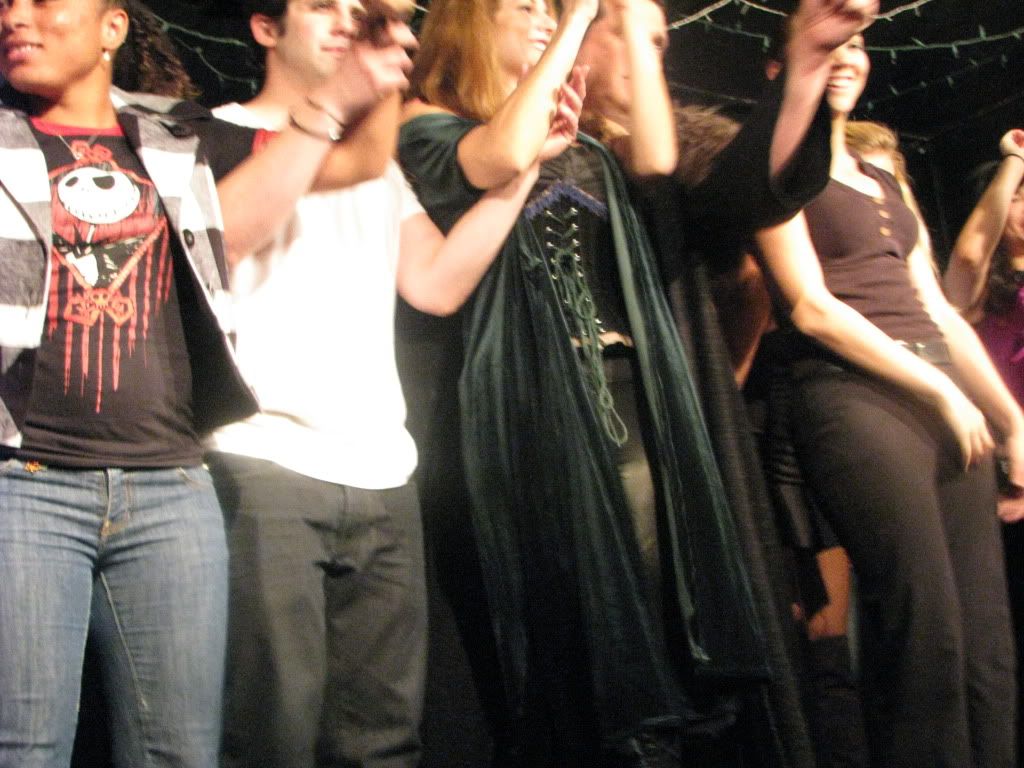 Its over. Move over now its over....
Motown Maurice cherishes the love from the audience.
Motown Maurice celebrates with Cassandra Raphael after the show. She took all the pictures. Thanks Cass.
Motown Maurice & fellow cast member Mo Mo.
Motown Maurice, Unique & Nihilist Gelo. Cast members that always came through when others didn't.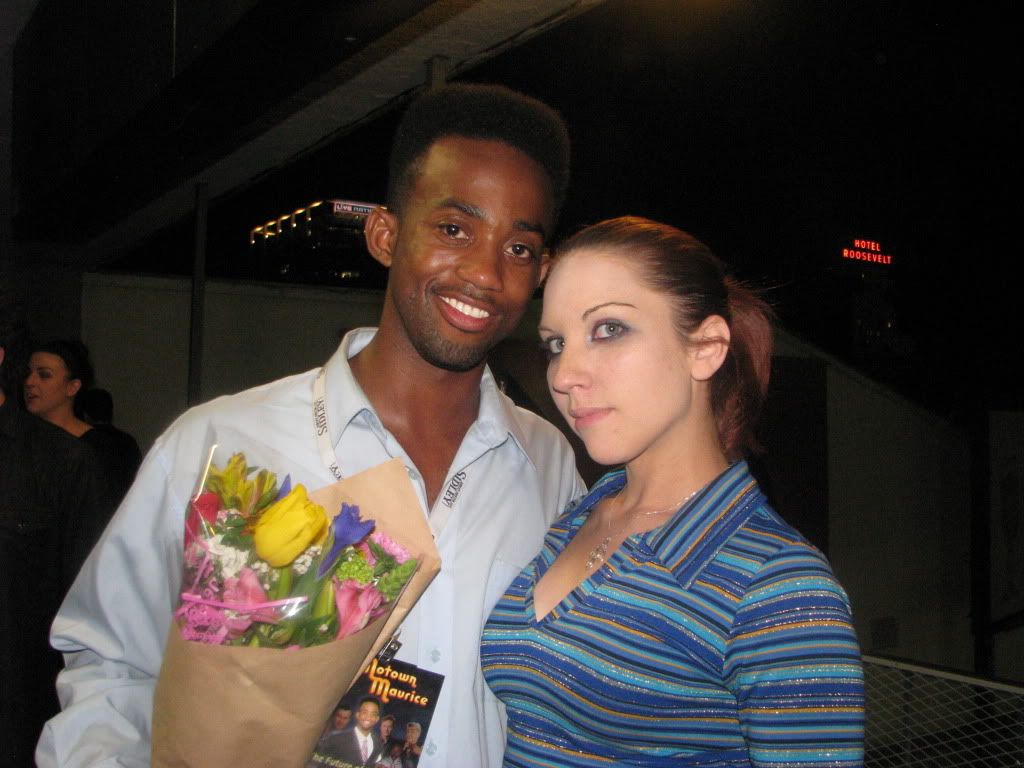 Motown Maurice & Jesse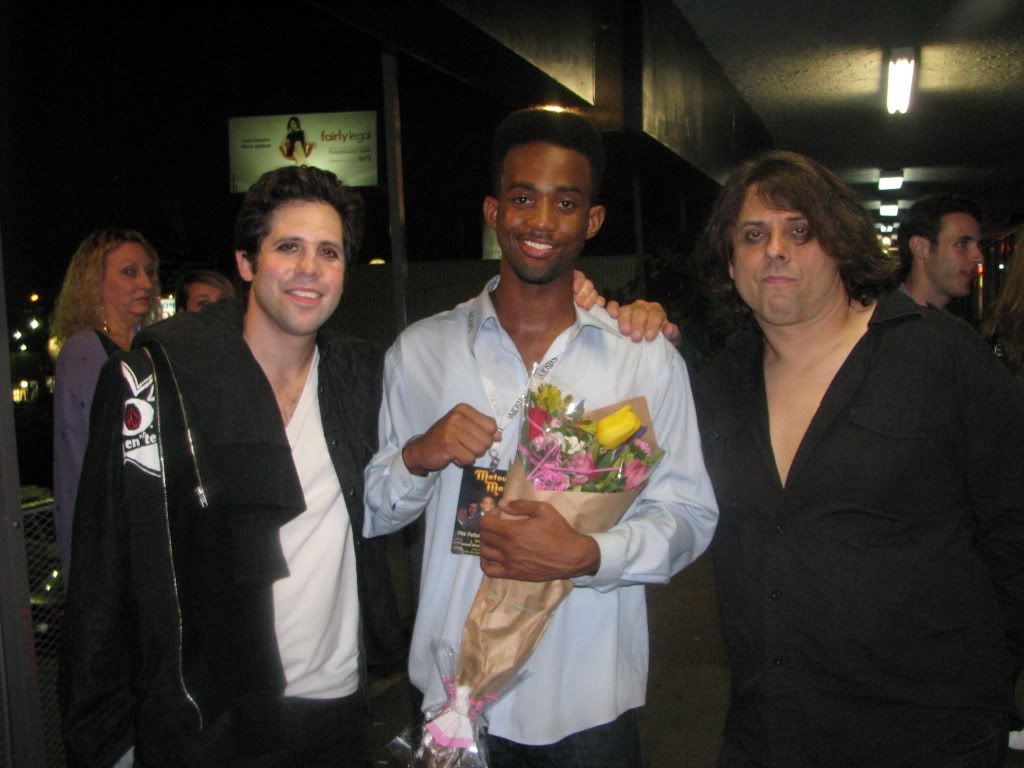 Michael Schneider, Motown Maurice & ... Fellow cast members.
The Last Vampires Standing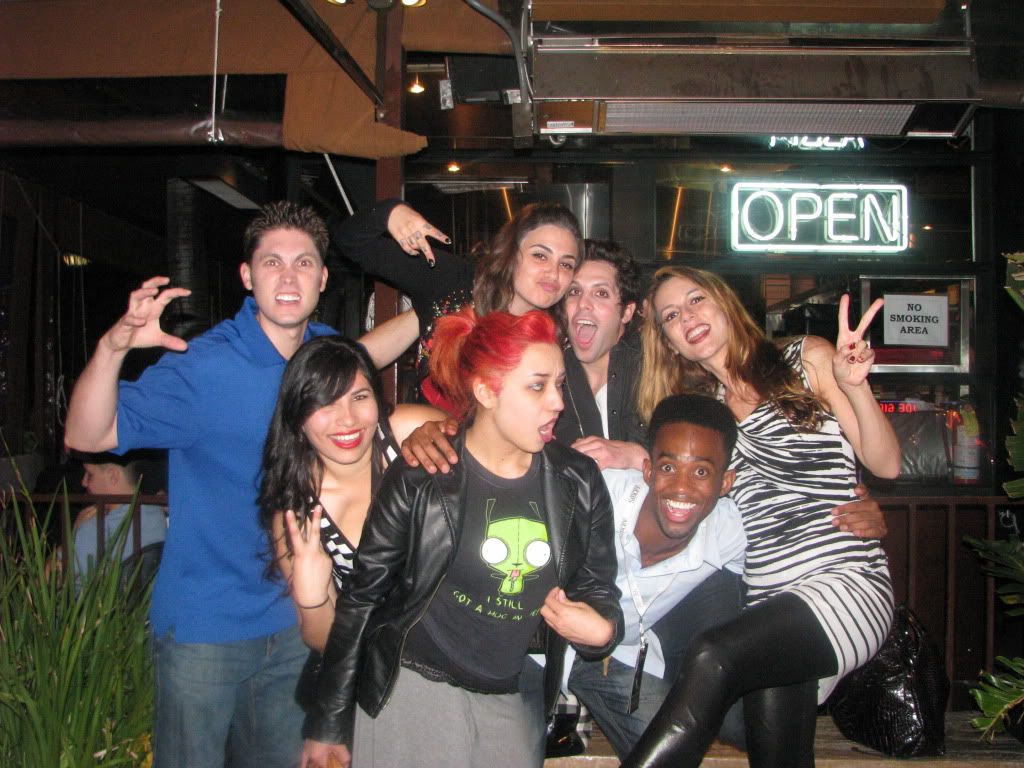 The Last Vampires clowning
I just realized that there are a few Vampires who stayed through until the end who aren't in the group photo above. Unfortunately, we lost some really good Vampires in the making of this Masquerade. To the other few Vampires who aren't in this photo. Where were you guys? I thought everyone knew we were suppose to hang out after the show. As for the Vampires we lost, there will always be a place for you in our hearts.
A special thank you for my roommate who came to see my last performance. She presented me with these flowers right after the show. (Note: She's not seen in any of these photos). Thank you for the support roommate. Your the best.
Although, the audience for the last performance was kind of stiffer then usual, I received a handful of compliments as I did in just about all the shows after the show. I even received some compliments from my fellow cast members.You are all the best. Thank you very much. I'm positive our director Chris will never have another Vampire cast like us.
Point of Advice:
If any of you read my original posts about this show, you will realized that I kind of fell into this experience by accident. I'm sincerely glad that happened. Don't let it be an accident for you. It was partly Cassandra's fault (She's since in the picture above) that I joined this show. I came to watch her audition, she didn't show up and before you know it I was called on stage to audition with the others. I just went with the flow from that point on.
There is so much possibilities in theatre that is often taken for granted. Whether you join the
The Berubians Theatre Company
or another, join a theatre show and watch it enhance your career.
Besides that, I met some wonderful people in my cast. I'm positive that we all will stay connected and help each other along the way. I've already started brain storming. Stay posted Vampires.
Now check out some previous vampire posts.
As the quest continues...
The Future of Late Night
Motown Maurice