Weekly video Review
Sunday, December 30, 2012
* Blogging
Monday, December 31, 2012
Read Post:
Almost without Church on Years Eve
Tuesday, Tuesday, January 1, 2012
Read Post:
Black on Black Rhyme Tampa Farewell
Wednesday, January 2, 2012
* Sent out m

edia press
release for The Late Night Experiment
* Had a great time handing with Pamela Y. Robinson at her house.
Thursday, January 3, 2012
Read Post:
Press Release - The Late Night Experiment with Motown Maurice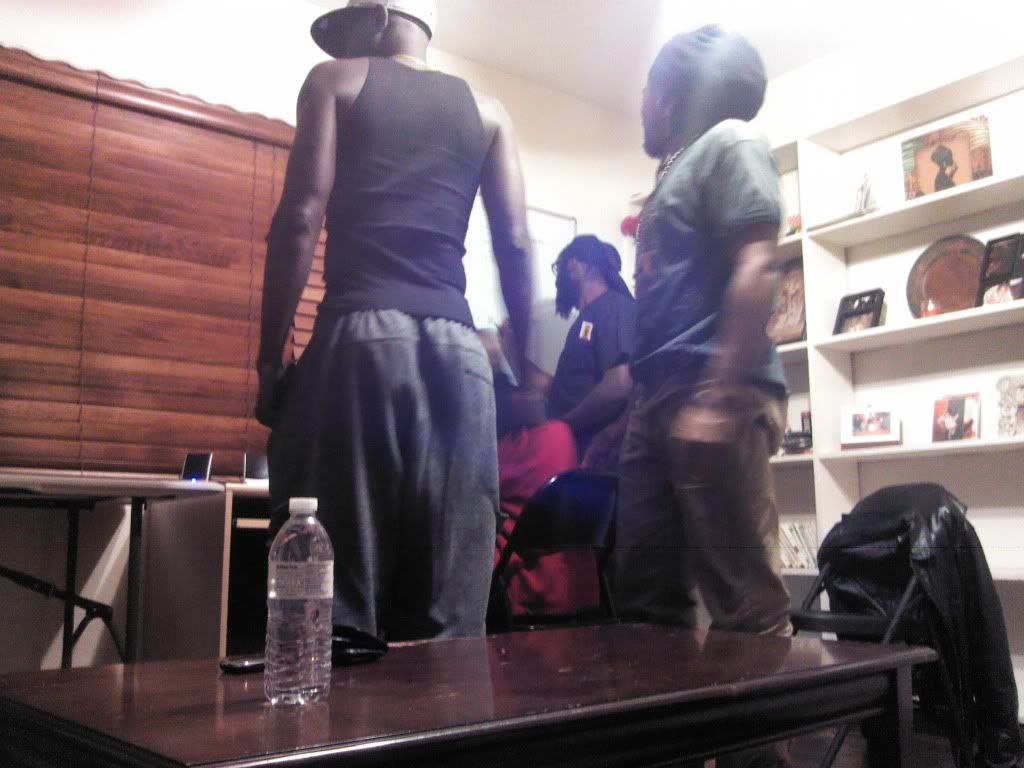 Bad photo for a great evening with Soni and Jerry. Hidden Colors the documentary is the truth.
Friday, January 4, 2012
* Packing thank you photos for pilot donors. Finally!!!
Read Post:
The Hate Continues...
Saturday, January 5, 2012
* Saw a few movies: The Hobbit and Twilight Break Dawn Part 2. I didn't enjoy Twilight. Not after watching Vampire Dairies.
Motown Maurice & Reggie Smiley. I can always count on Reggie for technical support
and so much more.
As the quest continues...
The Future of Late Night
Motown Maurice