Post Represents: Friday, December 28, 2012
A day devoted to my blog evolved into a black history flash back. As I blogged, my father joined me near by signing late Christmas cards. Knowing how much he loves to hear speeches of Malcolm X, I suggested we listen to some on Youtube and excitedly he agreed.
Mom, checking her email we'll representing my 2010 The Motown Maurice Show shirt.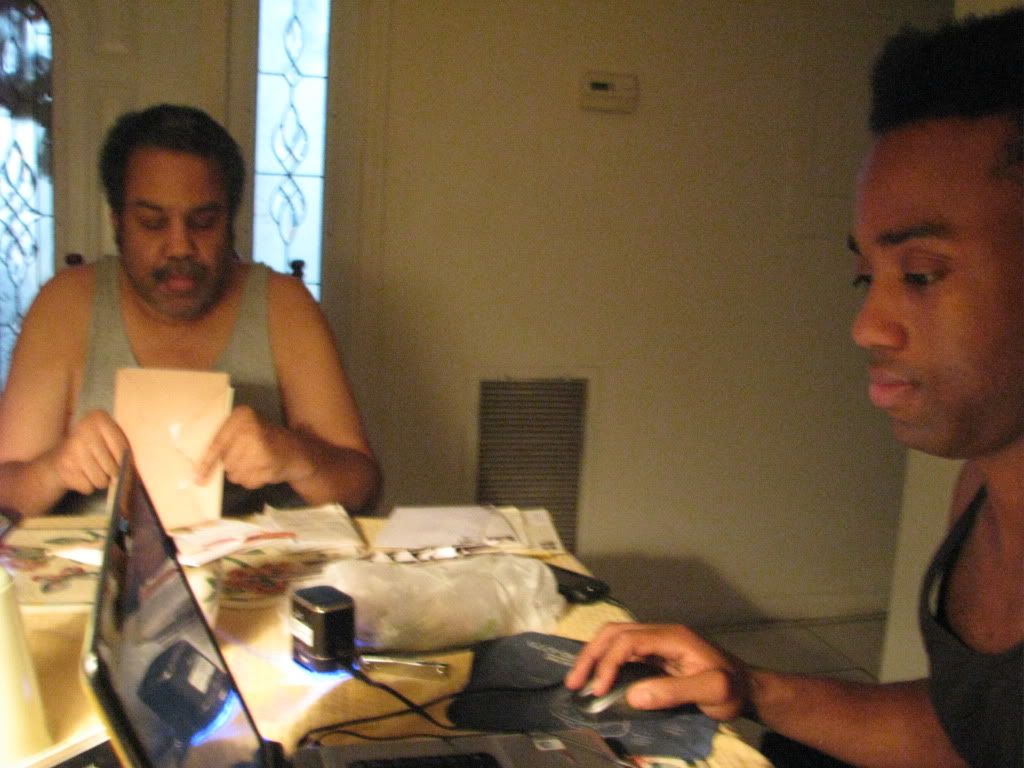 Papa and myself getting work done and listening to Malcolm X.
This is the very first speech we listened to which followed by many others.
Malcolm X Speech: 'Stop Singing, Start Swinging!'
This speech below set the mark for the night. After playing several different versions of Malcolm X, I suggested we play Martin's Mount Top Speech. When it was over I was shocked at what I seen.
Martin Luther Kings Mountain Top Speech:
Video (1) Here:
(Short)
Video (2) Here:
(Longer)
Final Thoughts
Its not everyday a man see's tears in his fathers eyes. I was pretty wowed by that.
As the quest continues...
The Future of Late Night
Motown Maurice