Weekly Wrtten Review
At the beginning of this week I was in Tampa Bay. By mid week I successfully returned to LA. I was suppose to go back on Tuesday but my airline contact Marsha told me things weren't looking good for that date and Wednesday looks much better. That worked out so much more in may favor, I couldn't of planned it better myself. It was an accidental gift. Not only did it allow me to spend some Ihop time with my Pa Pa for breakfast, it allowed me to opportunity and courage to involve him in my web series. I was hesitant to ask him for various reasons but everything worked out great. My mom d0dn't even know he's going to be in it, she's going to be very surprised when she see's the final product. My last 3 days in Tampa were productively well spent. My next 3 days in LA was an award winning experience (See final thoughts).
Sunday, January 5, 2014
* Photo shoot with
Phil Buck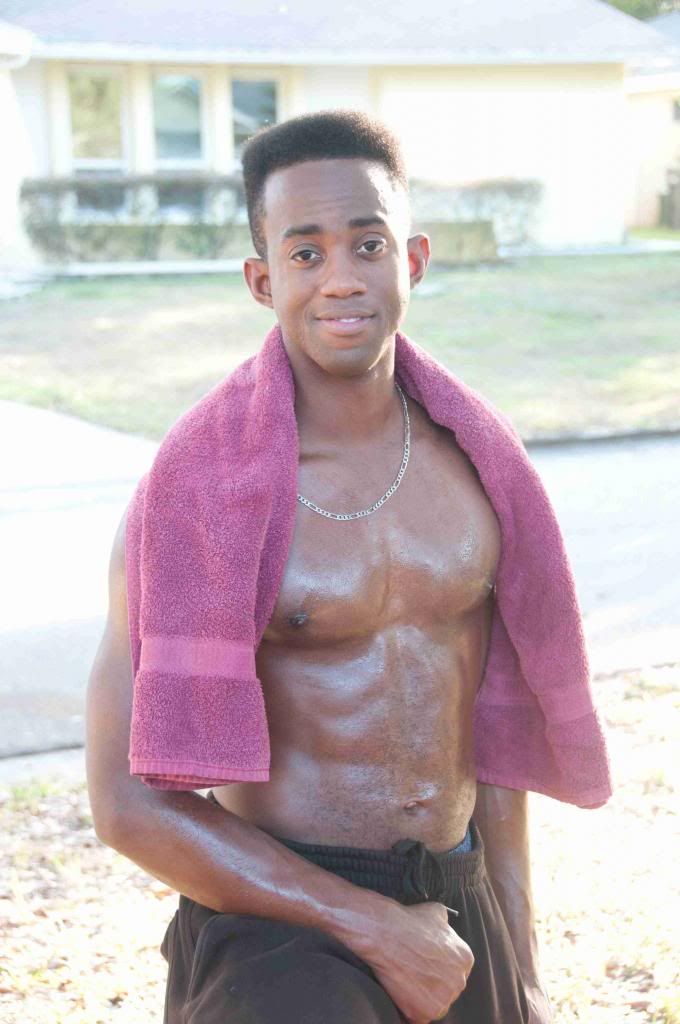 Motown Maurice's hidden muscle secret.
* Hanging and season 3 shooting with
Rodney Gibbs
.
Monday, January 6, 2014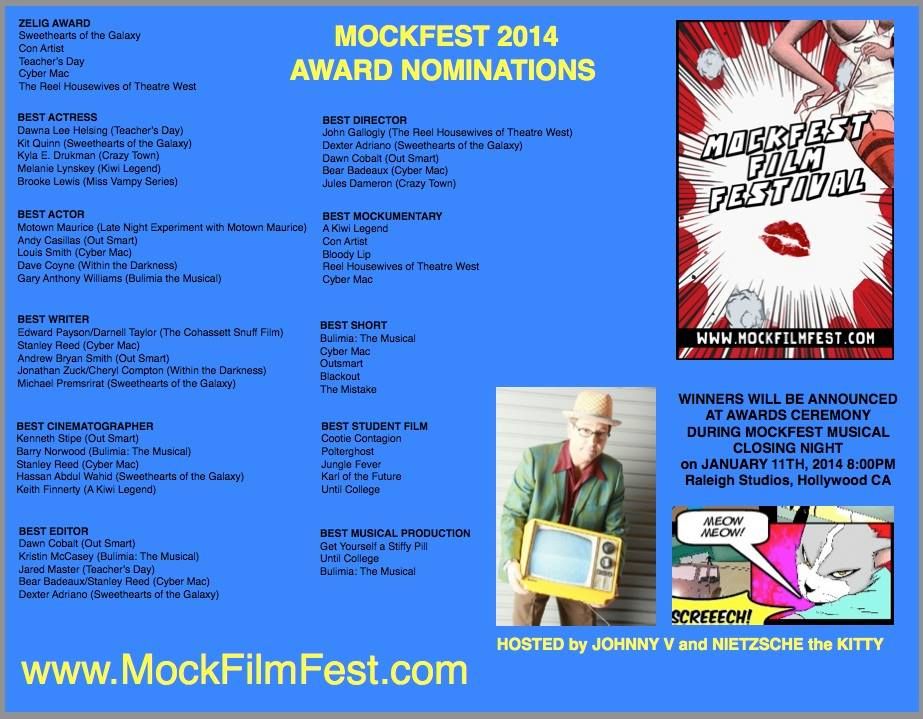 MockFest Film Festival award nominations are out and Motown Maurice gets best actor nomination.
* Breakfast with Papa
Ihop with PaPa-Town.
* Helping Pam with technical stuff...
* Drinks with Jasmine
Jasmine Smith and Motown Maurice out for some drinks at Bricks in Ybor City.
She's the only person to invite me for drinks during my return.
Tuesday, January 7, 2014
* Shooting with
Scott Curington
Wednesday, January 8, 2014
* Arrived back in LA at 10am.
* Reunited with Mr. Chill. I missed him a lot. It was like a home alone ordeal.
* One Church Service
My first day back and I attended a church service. One Church Service.
One thing the pastor said, probably the only thing I remember and stuck with me is, he said,"This is a new season."


Thursday, January 9, 2014
* Attempted Improv Rehearsal with my new team but no body showed up. Hmmmmm
Friday, January 10, 2014
* Yes Graduation Audition. First audition back and I thought I did well. Decent range...
* Mockfest Film Festival (See their
photos here
)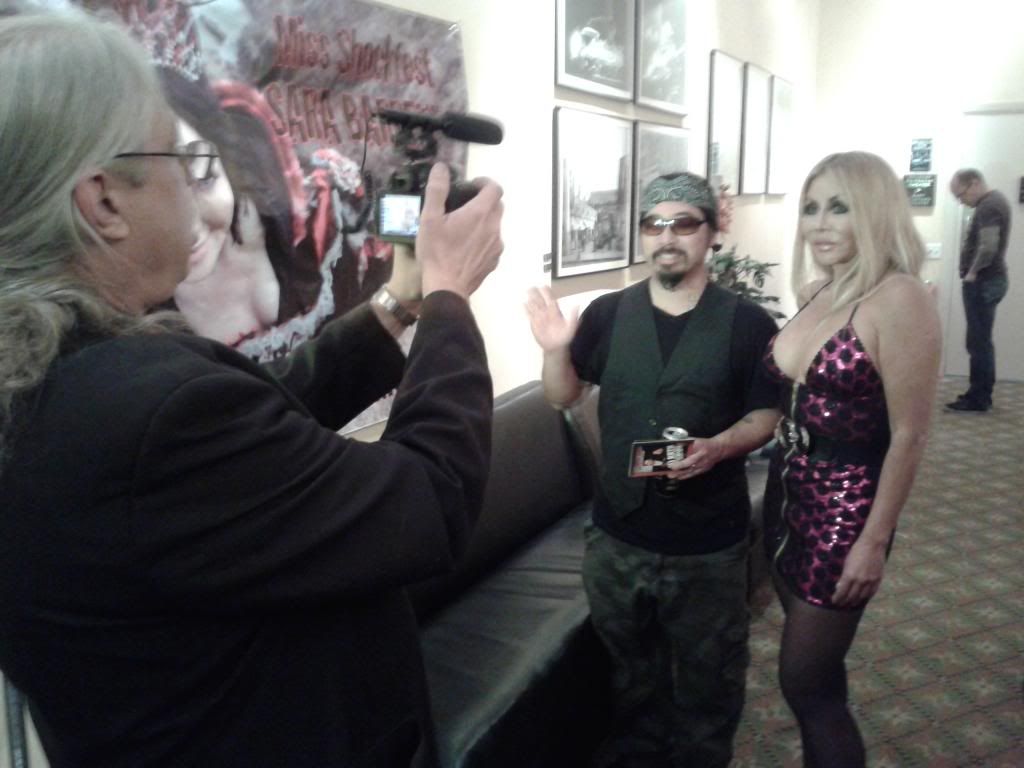 Guil Claveria and Dawan Lee Heising.
Saturday, January 11, 2014
MockFest Film Festival Best Actor Motown Maurice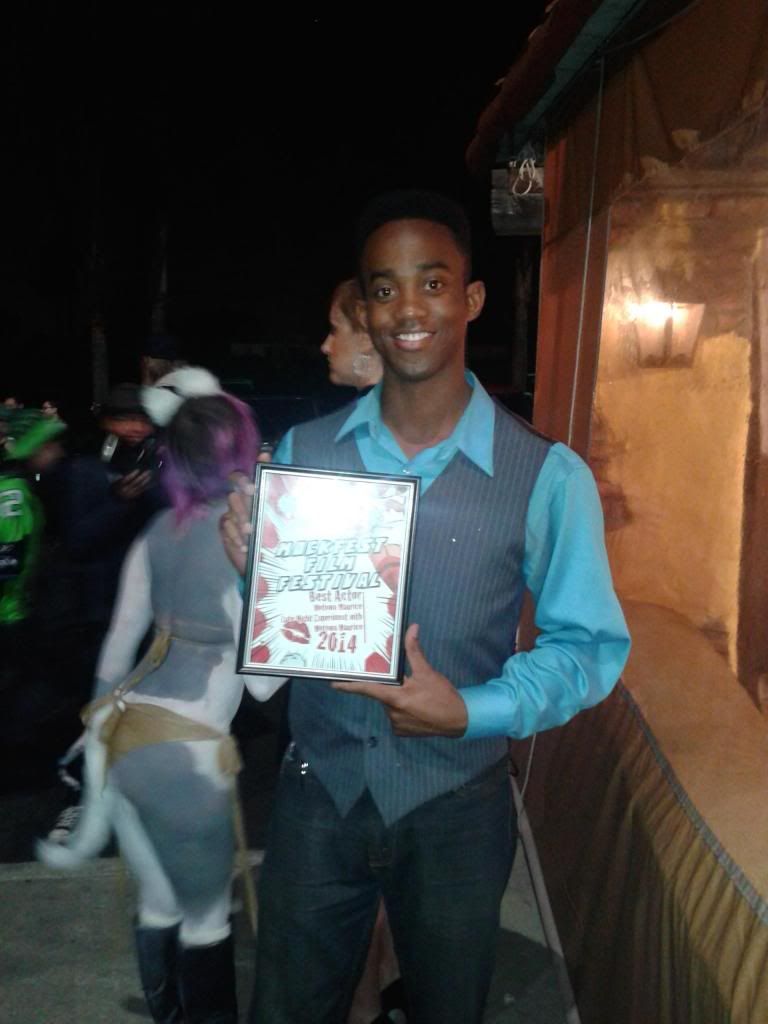 Mockfest Film Festival Best Actor Award goes to Motown Maurice
See More Photos: https://www.facebook.com/media/set/?set=a.611084675606252.1073741831.352100258171363&type=3
Final Thoughts
Since November I was contacted by the director of the Shockfest Film Festival (Guil Claveria). This would be our first time communicating and he told me that he's a fan of my work and he wants me to submit something. On Monday of this week, I got best actor nomination. I had no clue what that was all about. Friday I attended and supported the festival and meet Guil for the first time. On Saturday, my special edition Late Night Experiment piece was shown (twice). Later that night they had the awards ceremony. Why in the world did I win best actor. When they called my name, I froze and said to myself, "Why in the world did I win." I'm still in shock. Unnecessarily I'm critical and I've come up with this conclusion. At the end of the festival, the director Guil gave a speech and one of the things he said that stood out to me was, "I really love a person that can make something out of nothing." I don't think my acting is the greatest but I can assume he recognizes my ability to make something out of nothing. I'm assuming its part of what he noticed.
Regardless of what ever the reason maybe, I have a title to live up to. I have an award to live up to. This is certainly a sign, a clue or an omen. For the first time, I desire to achieve, book and accomplish a career in acting. I want it. I'm feening it. Bring it on.
Guil Claveria, Thank you. Mockfest Festival, Thank you. I will live up to the award and make you all proud.
As the quest continues...
The Future of Late Night
Motown Maurice