The Official
Relaunch of The
Future of Late Night Campaign - (Friday December 2, 2011)
I'm proud to announce The Future of Late Night Campaign relaunch. I tested out my new idea for the first time at
Six Pace's International Concert
. As you can see I've increased the size of my flier. I've also manage to get the same lovely ladies to who initially sparked the idea in my head to take a photo again. It would be nice if they could be at all my campaign events.
The Future of Late Night Campaign is now fueled with a new drive and vision to truly build the momentum needed to spread the word across America and into your television sets. One event at a time. First we'll begin with events. Next we're going to have campaign rally's in a community near you. Together we can save the future of late night television. Together we can make a difference and secure a better late night for our future and the future of our children. Join the movement, participate and like us on Facebook. Spread the word.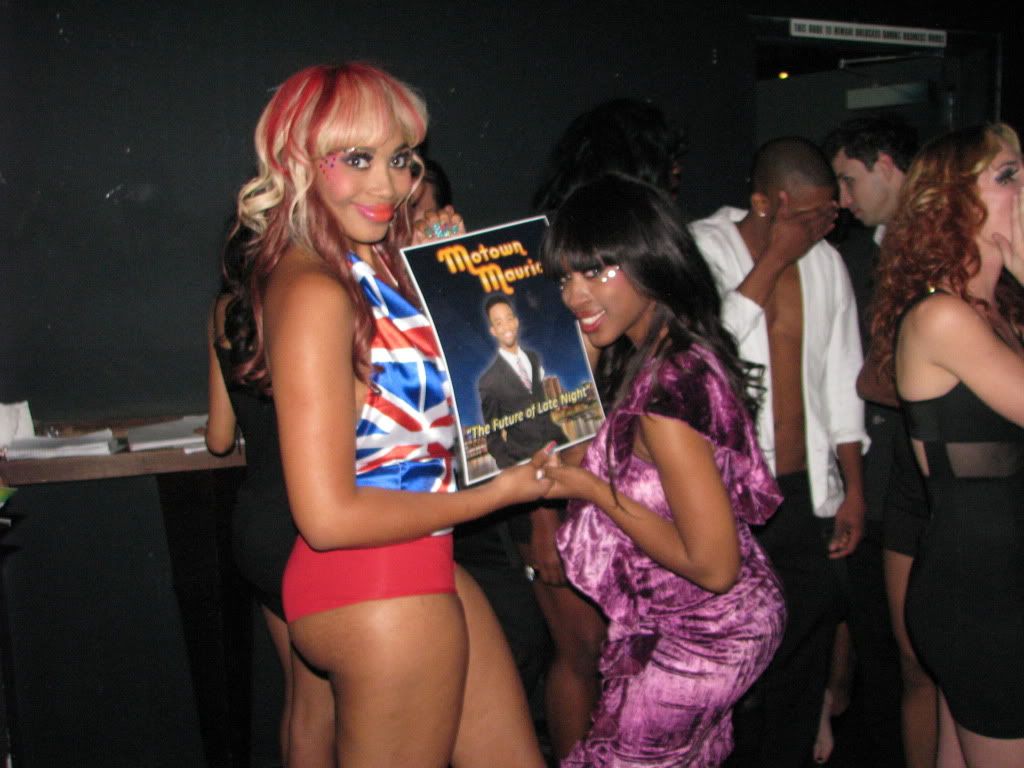 Sparking of a New Campaign Vision - (Sunday, November 13, 2011)
Since I created The Future of Late Night Facebook page, I've had trouble knowing exactly what to do with it. I already have a Facebook profile, a
Motown Maurice Fan Page
and a couple groups. The issue at hand was trying to make them look different. I struggled with knowing what to do with the page until this photo happened.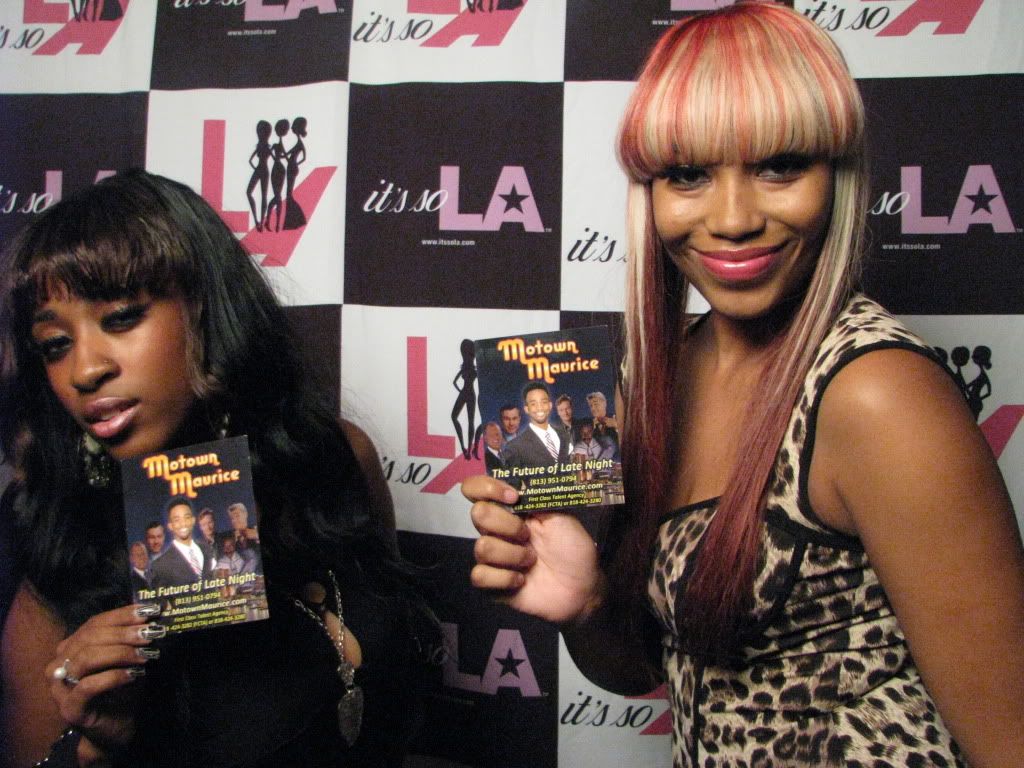 After I interviewed
Eric EZ Zuley
on Hustle and Shuffle, he invited on to the
Bonnie Pointer Red Carpet Album Release Party
. These two glamorous girls were on the red carpet posing and I noticed promoters giving them their filers to take pictures with. I said to myself, "What the hack" and I did the same. The following day, I was looking through the photos while preparing to post them up on my blog. For some odd reason I kept staring at the photos of the lovely ladies holding my flier. It wasn't only because they they were sexy as I don't know what, but looking at them hold my flier sparked a flame in side of me. I knew immediately what needed to be done to revamp my campaign.
Related Post:
Week 7 Review (Sunday, November 7, 2011
)
Campaign Launch Recap - (Tuesday, November 2, 2010)
On this date I created the The Future of Late Night Campaign official Facebook fan page. I encouraged people to like the page and join the national campaign to save the future of late night television. "Together we can make a difference and secure a better late night for our future and the future of our children." I also created this video below. I'm honestly wasn't that pleased with my final product. It was too serious and too scripted.
Summer of 2010 Recap
The first time I thought of a campaign approach was during the summer of 2010. At the time I was committed to my beard protest and suffering through spells of depression after the finale of The Motown Maurice Show (April 3, 2010). In one conversation over the phone with my volunteer assistant and publicist Sammecia Bagley, I told I had the idea to campaign and tour to get the word out to get my show nationally syndicated. I also told her I wanted to approach my ultimate goal similarly to a president campaign. It made sense to Sammeica because was one of Obama's dedicated campaign supporters before his first term. It made sense to me because in my season finale show, I mentioned in my monologue about making a stopping in N.Y. to give David Letterman the top 10 reasons why he should retire. I also mentioned about touring to Los Angeles and Atlanta. Of course that joke didn't go with poking fun at Jay Leno and B.E.T's Mo'Nique. Moreover, because of lack of energy and resources no campaign efforts were made during the summer.