Weekly Audio Review
Or click here:
https://clyp.it/ttjjsydq
Added: 5/22/15
Sunday, April 26, 2015
* First organized table read for my first screenplay
Kandace Caine, Adam Myers,
Kori Denise Barrios,
Adrienne Allen,
Rochée Jeffrey, Kevin Boot, Ada Parris, Kelly Chavers,
Andrew Powers Stashefsky, Motown Maurice & Marissa Minter.
* BIO editing, tea and Korean food with Kelly
Monday, April 27, 2015
* Waiter audition. Good responses in the room but they was not the producers making the decision.
* Kelly's back helping again with my BIO and film description. Plus a park walk.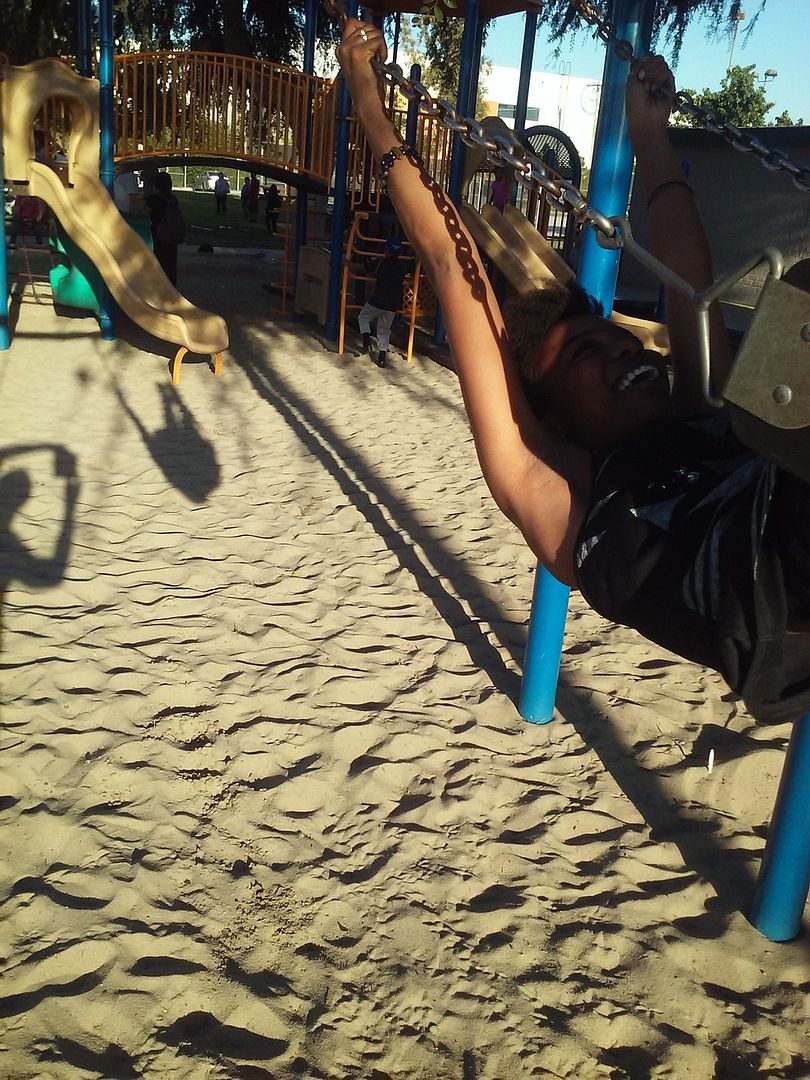 Somebody likes the swings.
* Writing/editing
Tuesday, April 28, 2015
*Writing/editing/table suggestions/corrections
* Basketball winning streak
Wednesday, April 29, 2015
* Script sent at 8:35pm PST which means :-)
* Need to treat myself.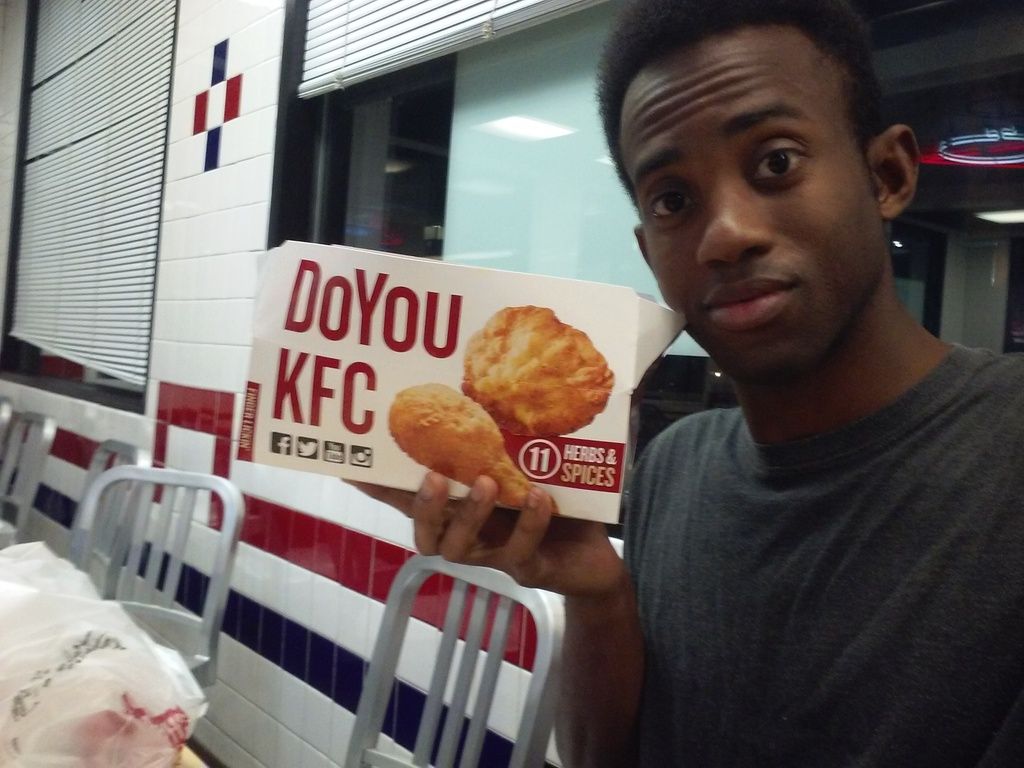 Nothing like a KFC treat.
Thursday, April 30, 2015
* ABFF host submission
* Left my debit card at the Korean restaurant on Sunday and they still had it. Yeahhh.
* Flo Music App booking. Yeahhhh
* Basketball
Friday, May 1, 2015
* Season 5 planning
* Emails sent
* My body received its first professional massage thanks to Kelly.
* Sizzler and hang time with Kelly
Saturday, May 2, 2015
* Flu Music App booking
* Hair cut. I think I finally found a real barber. Like everyone's been telling me, "You got to go to the hood. You got to go to the black neighborhood." I've been patiently waiting for a referral and I recently got it. Thank God. I believe my hair cut owes are over. One time for Brimberry barber shop in the Crenshaw Blvd area.
* Skyping with Kelly.
As the quest continues...
The future of Late Night
Motown Maurice