Weekly Audio Review
Sunday, April 20, 2014
* Walking/Mexican food.
Photo Removed 7/31/14 12:22am
* I have everything I want in my life and a girlfriend.
K... & Motown celebrates their union.
* I have a girlfriend.
* Movies: Noah & Draft with my baby.
Monday, April 21, 2014
* QWF concerns.
* Shopping food.
* NBC call back notice.
Tuesday, April 22, 2014
* Hair cut.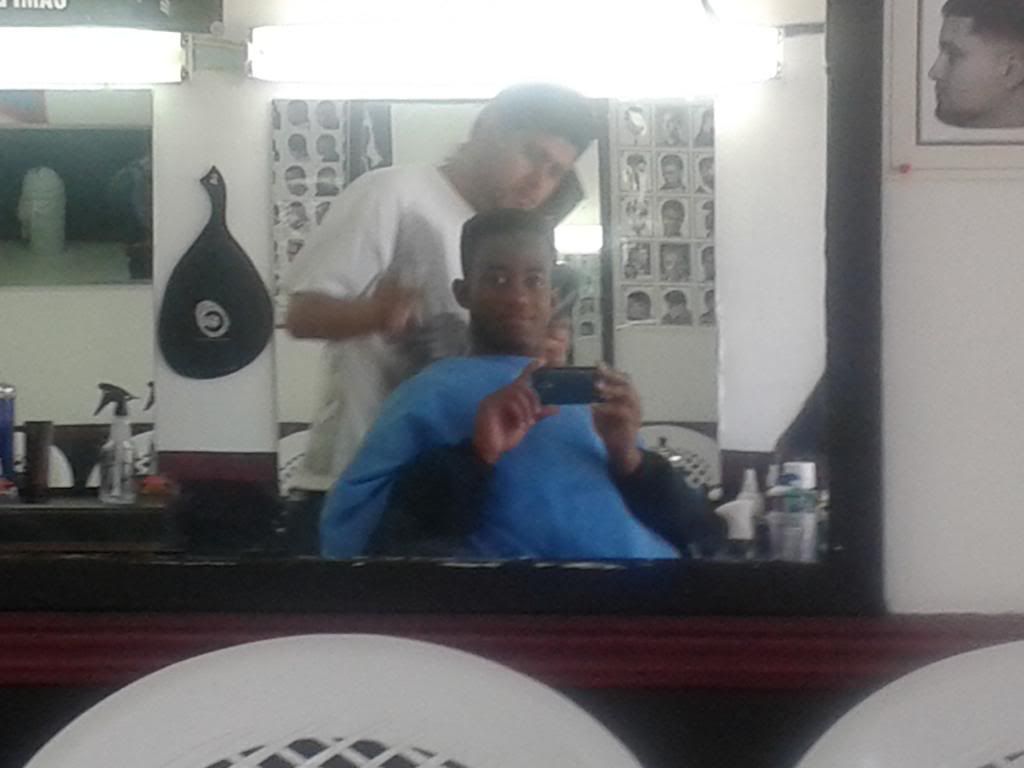 Fernando cuts Motown's hair.
Outside the Closet shopping.
* Meeting with an attorney.
* Boyfriend/Girlfriend fussing. Lesson learned.
Wednesday, April 23, 2014
* Season 3 editing
* Apartment seeking with...
Thursday, April 24, 2014
* Couples music video audition.
* Free head shots and couples photo shoot.
Friday, April 25, 2014
* Audition notice for next week.
* NBC Audition. Nothing as memorable as the first one.
* DOS/Formerly known as rehearsal/show. It was only me and Kai. It was a great two man show.
Saturday, April 26, 2014
* The Alley visit
* Little Ethiopia/Addis Ethiopian Restaurant
Addis Ethiopian Restaurant
* More relationship woes. Key words: Damn it Facebook messaging.
Petty arguments continue.
* Ross shopping
* Jogging
Final Thoughts
I actually have a girlfriend! Best of all she spent just about all week with him. She's much more than a girlfriend. She my...
As the quest continues...
The Future of Late Night
Motown Maurice