Weekly Written Review
For the first time, I've developed a marketing strategy that has nothing to do with Late-Night.
Sunday, February 2, 2014
* I was suppose to shoot the cut in scenes for Late-Night Buttermilk Biscuits this morning but my choice wasn't communicating on my standards. This happened for the better. It truly did. Less than a week my idea improved and my next choice is an even better talent.
* Special Fox Digital/Youtube/5 Second films Superbowl invite to the SOHO House. This is how a man is suppose to live. Open bar. Non stop free food.
Special Fox Digital/Youtube/5 Second films Superbowl invite to the SOHO House.
Raj Jawa & Motown Maurice living the life.
Monday, February 3, 2014
* Trim printing send off of new graphics.
Side 1 of my new Strategic Strategies sent out to print.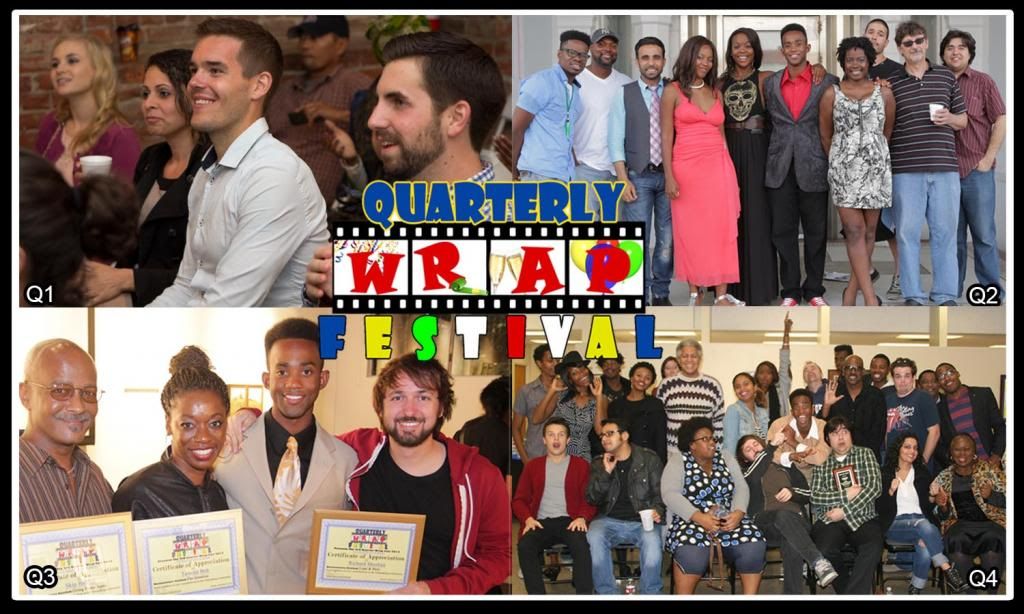 While I'm printing stuff for myself, its time to finally get promotional material for
The Quarterly Wrap Festival. Its out to print. See it next week. 10 times for Trim Printing.
* Monkey Butler Improv level 201/ Swipe rehearsal
Tuesday, February 4, 2014
* Pop up audition for Old Spice.
* Editing Late-Night Butter Milk Biscuits
Wednesday, February 5, 2014
First time attending We Make Movies. Impressive.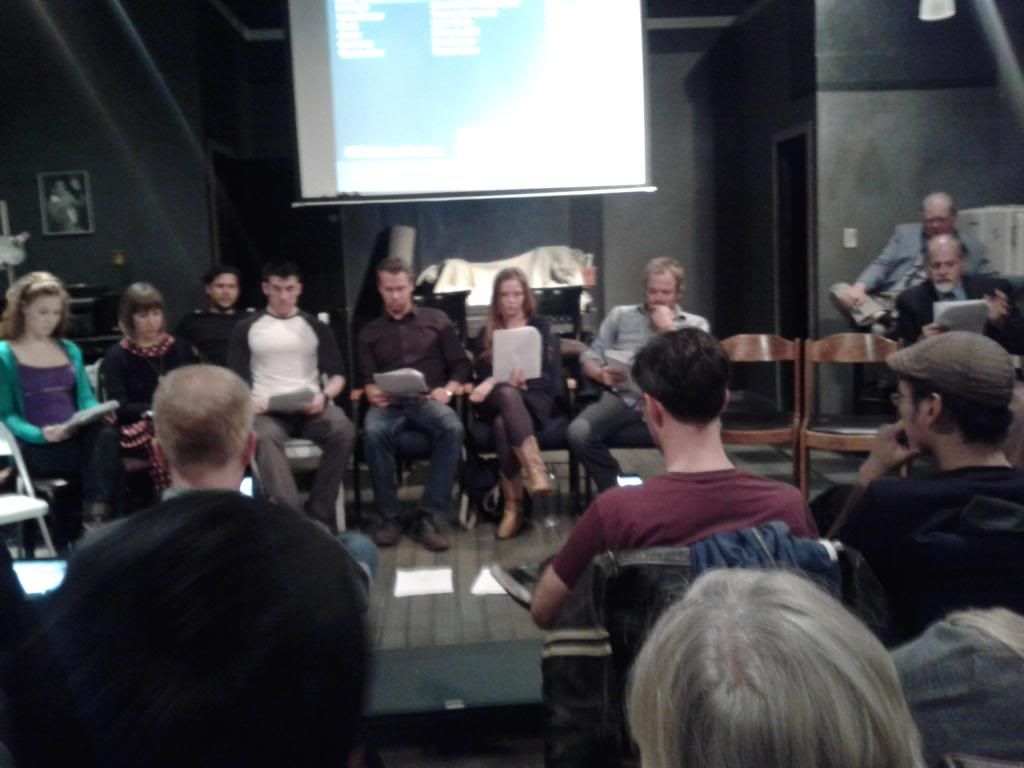 We Make Movies script reading night.
We Make Movies script reading night. Catch me near the right hand corner.
Thursday, February 6, 2014
* DOS Rehearsal
* LA Casting Profile Upgrades. I'm finally doing this video thing right.
* In brain storming motion to complete the cut ins for Late-Night Butter Milk Biscuits my production source declined my request because of my current non-paid tab. I truly don't have any money to give him right now. It was a disappointing moment. It was just about the first time money became a preventative force against one of my production since I arrived in LA. At least seems that way. Nonetheless, Kevin B. called me back in less than 24 hours and made a quick agreement. I'm truly thankful and blessed. The next day the part was cast.
Friday, February 7, 2014
* DOS Improv show. My first time performing with my new improv team. I also found my talent for Late-Night Buttermilk Biscuits.
Saturday, February 8, 2014
* Apparently, I'm a now a mentor for my new friend Laneshia. We've already made productive career enhancing plans together. Cool burgers.
* Basketball. Scrambling for the ball I gave my team a second chance at winning. Then I lost my team the game when I took a bad shot. Oh well...
* I tried to buy a $5.00 foot long a few days ago but it was declined. Today a letter confirmed I lost my abilities to purchase hot meals. It happened before. I'm not longer homeless so...I'm going to miss my 5 dollar foot longs, Pizza Hut and El Pollo Loco purchases with my EBT.
Final Thoughts
Introducing Motown Maurice's 2014 Acting Reverse Engineer plan
This vision board/flier basically sums up the direction I'm heading.
I made it Sunday night/Monday morning. I admit is a bit ambitious I believe it
and that's all that matters. Inspired by Tips from Dallas Travers.