Weekly Written Review
Whatever my agent says, goes! No questions asked. About a week ago my agent requested 10 head shots and this week she requested 50. I certainly got it to her in time. It literally took all my money to pull that off but oh well. She's got plans for these casting directors. Its a hustle on all ends. No doubt she's doing her part and I also have to do my part and prepare for the unexpected.
Sunday, January 26, 2014
* Fox Digital/Youtube contest brunch with 5 Seconds crew and other competitors. This video is the video pilot I worked on last Friday.
* Impromptu photo shoot. I wanted a specific photo for my agents request but I selected with what I already had. Didn't work out as planned.
* Meeting with Raj and first visit to India Sweets and Spices.
Monday, January 27, 2014
* Shoot with Pivot. Project Random Acts of Kindness.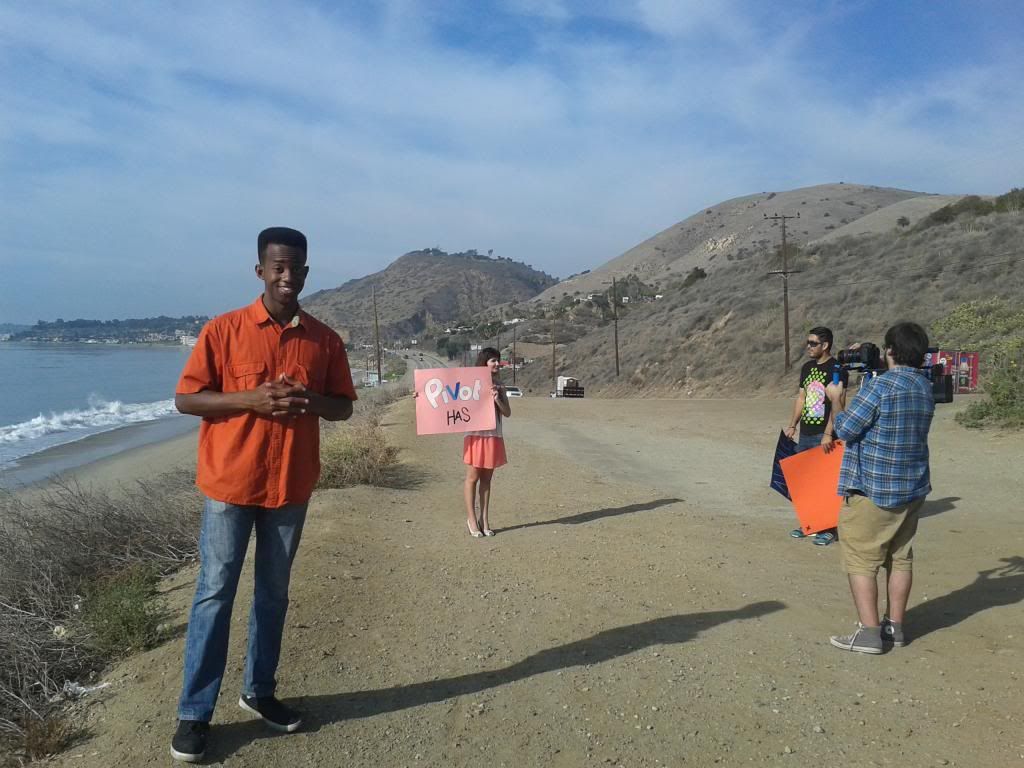 Motown Maurice at the Pivot network shoot.
Motown Maurice has Pivot power.
Motown Maurice, Sanyee Yuan &...
* Monkey Butler level 201. After classed I was drafted into a improv team, Swipe.
Tuesday, January 28, 2014
* In office planning and head shot preparation. My notes say the day wasn't as productive as I planned but I got stuff done.
Wednesday, January 29, 2014
* Music Video notice.
* Improv class with Michael J. Sielaff. It was my first time attending and I enjoyed it.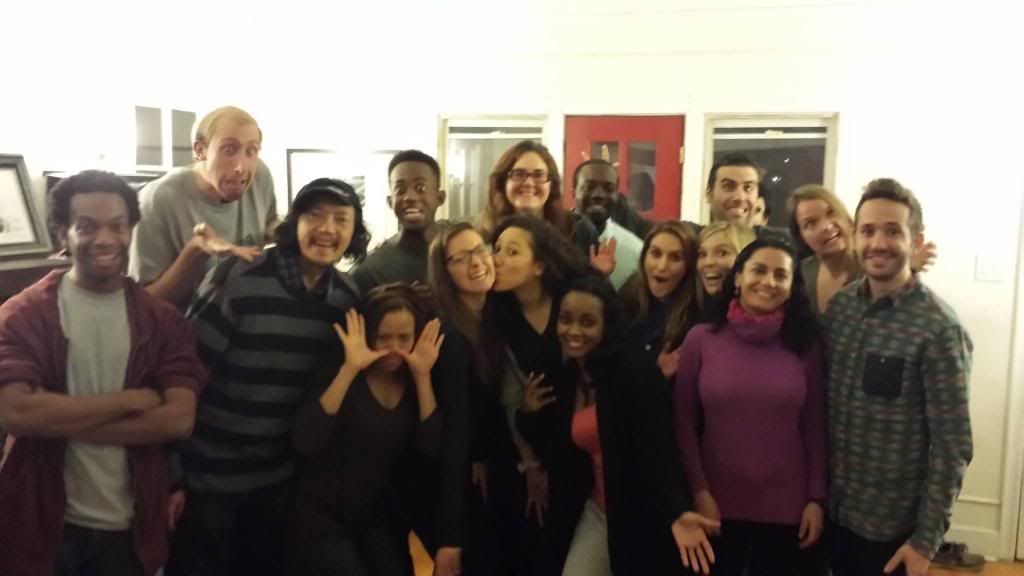 Improv class with Michael J. Sielaff. and the crew...
Thursday, January 30, 2014
* Katy Perry music video shoot aka Dark Horse. I ended up getting a really good look for a scene. After my two takes many of the other extras told me I did a good job. Shortly afterward, I noticed my scene was looping in an exclusive area with multiple flat screens. The area was somewhat closed out for producers and other VIP's. I played dump and said, "That guy is a great actor." One guy turned around and said "yeah he did a really good job." In less than a second he turned back around and says, "Wait, that's you." I laughed and another person said, "Yeah and he's humble too." Shortly after that another person in production showed me some love.
Katy Perry's set was on lock down. The only way to sneak a photo was to request to borrow
your own phone and take a sneak pic in the restroom.
Best part about the shoot was that we were able to take home the shoes. I wore the red ones during the video.
On the way out greed got a hold of me and I also left with the blue ones. One time for the red and black Diadora's.
Friday, January 31, 2014
* 50 head shots dropped off at my agents request.
50 times magazine inspired head shots at my agents request.
Saturday, February 1, 2014
* Played some basketball. It felt like I was bleeding inside.
* Working on graphic stuff...
* Watched a Dallas Travers pilot 365 video requested for me to watch by my agent. Great inspiring stuff. Light bulb.
Final Thoughts
As you can see in Friday's photo, I'm not afraid to try something different. Using information recommended and inspired by my agent, I tried a new head shot layout. On Saturday, I also started developing a new flier with strategic preparations.