Weekly Video Review (Part 1)
Sunday, September 8, 2013
* Microsoft Surface rehearsal
* 4pm Neon Venus audition for another improv team.
* Power Struggle performs with Me, Kyriaki and Trent.
Monday, September 9, 2013
* Brought some new Nikes for a of couple auditions tomorrow. Paid $40.00. Grrrrr
* Feature Film audition (Agent Sent)
* Microsoft Surface shoot 5pm
Tuesday, September 10, 2013
These are the Nikes I bought yesterday. I didn't really even need them for the auditions today. I was so close to returning them knowing how much I need the money. I decided to keep them. I'm sure they'll come in handy soon.
* Reebok audition (Agent Sent). This is the audition where the casting director Jordan showed me mad love.
* Shooting with Street Wizard Mix Tape veteran Grayson "Professor" Boucher.
Wednesday, September 11, 2013
* Organizing season 2 footage
* The Improv Space
Thursday, September 12, 2013
* Gave my friend from high school a birthday call.
* Q3 Pre-Festival mixer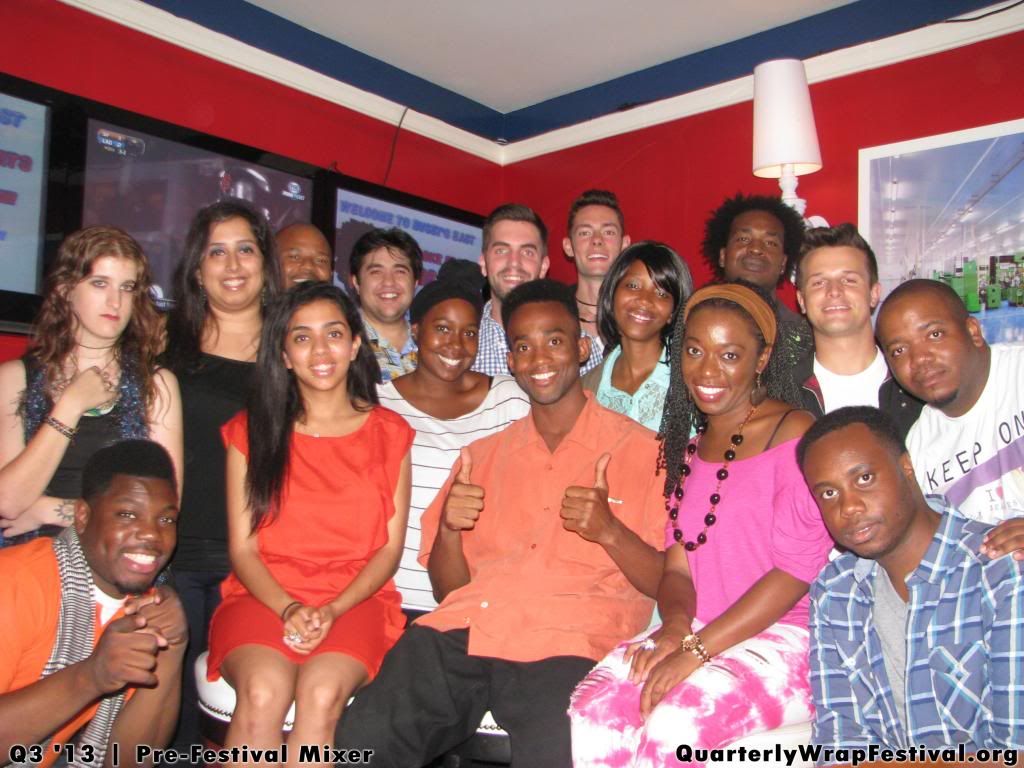 The Quarterly Wrap Festival's Q3 Pre-Festival mixer at Busby's East.
* Audition with Epic Sam (Rescheduled audition from last week).
* NBC's Late Night Writers Workshop informed the public about their 1st quarter finalist. I wasn't accepted. I'm sensing its for good reason.
Friday, September 13, 2013
* New digital convertor box arrived. Thanks Landlord Barbara. Thanks David.
* Comedy pilot audition.
* Great email came in from the Epic Sam audition yesterday. Its the best email I've received in reference to an audition ever.
* Finally started production of Quest Coach at Kevin Boot's house.
Saturday, September 14, 2013
* Audition/workshop with What's Poppin with Big Willie G. It was the best audition format experience. I stayed for two one hour sessions.
Final Thoughts (Video Review Part 2)
As the quest continues...
The Future of Late Night
Motown Maurice