Weekly Video Review
Sunday, March 24, 2013
* Working in my Pajamas on my short film concoction.
Monday, March 25, 2013
* Conference call with some of the 1st Quarter All-Stars
* Audition for Comcast commercial (pop up/thank God no Extra work).
Tuesday, March 26, 2013
* Mailed out my short film to ABFF.
* Seven Daily Sins (2nd back to back no audience Show).
Wednesday, March 27, 2013
* 1st Quarter preparation.
* Conference calls part 2.
* One person dropped from the All-Star Team.
* Discovered Korea Supermarket near by.
Thursday, March 28, 2013
* Broke my tablet screen
* Received a photo call for a 3 day gig next week.
* Working on the 1st Quarter Wrap Fest.
Friday, March 29, 2013
* 1st Quarter final touches.
Saturday, March 30, 2013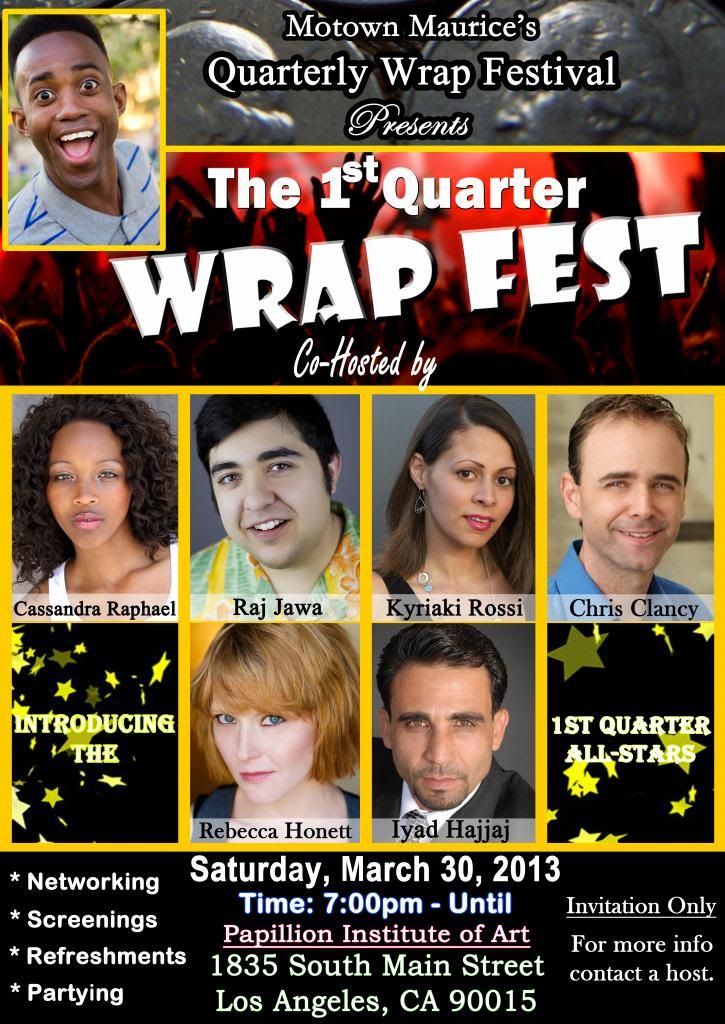 The launch of Quarterly Wrap Festival's 1st Quarter Wrap Fest
See photos here:
https://www.facebook.com/media/set/?set=a.596366590388393.1073741833.577545992270453&type=3
As the quest continues...
The Future of Late Night
Motown Maurice