Weekly Audio Review
Added: 5/22/15
Sunday, March 1, 2015
* Got this interesting idea to assist my mom with a live prayer channel on the internet. It sounds exciting but...
Monday, March 2, 2015
* Basketball playing and doing my best to give some insight to this young buck.
* QWF Planning
Tuesday, March 3, 2015
* Two audition notices
* No power in my room
* QWF email sent
* My phone issues from Saturday continue so I reluctantly had to get a new phone today. Once I got past paying for something with money that I don't have, I started to actually like the phone. Its a significant upgrade. Much faster.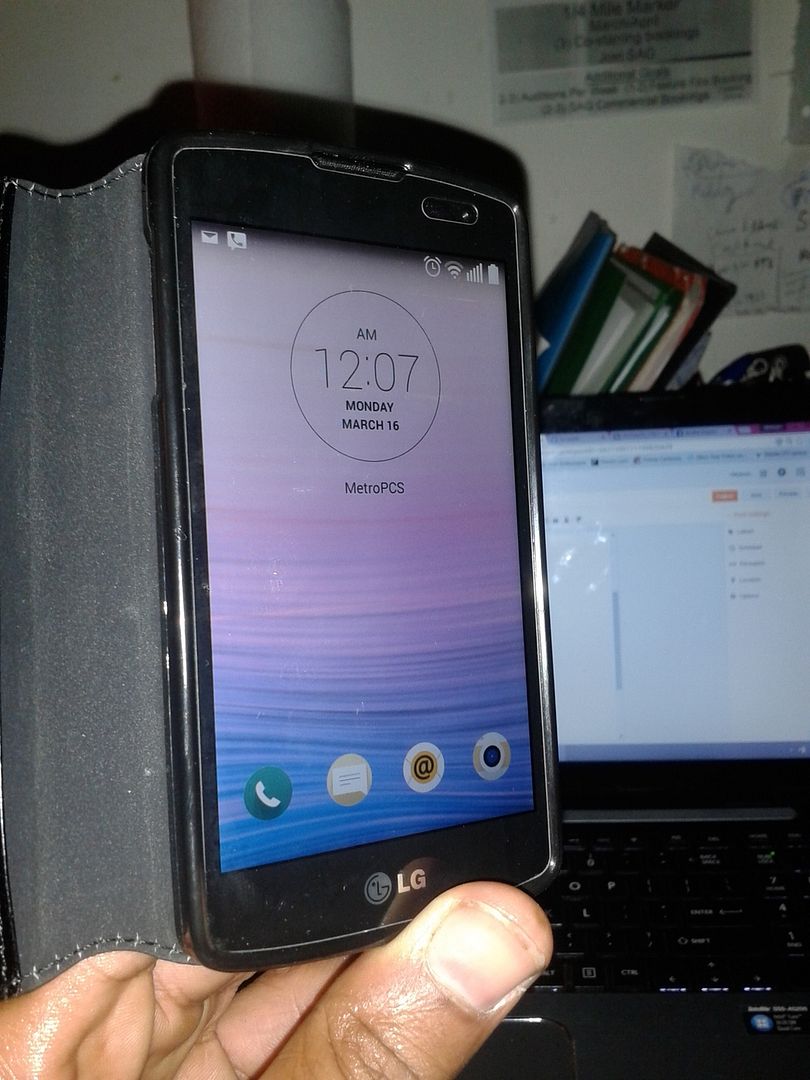 I'm fancy with my new LG phone.
* Walking and thinking a lot about my feature
Wednesday, March 4, 2015
* 11am audition at Paramount for a Nickelodeon show, Bella and the Bull Doggs. The audition was cool. I kind of made a decision to focus on kid shows from this point on but you know how that is.
* Youtube Space special invite event. I reconnect someone who I met at a Youtube Focus group last year and a few words he said about tax incentives out of state made me think of Tampa and bring jobs back there. That was the straw the broke the camels back. Look what I started doing on Friday.
* And the event is the "after event"
Thursday, March 5, 2015
* The New Newtons Audition
* Basketball 3 on 3 run. Undefeated
* "After" time (cough cough)
Friday, March 6, 2015
* Couldn't keep my landlord in the cold again. I had to borrowed money from my old roommate to pay my rent.
* Wrote in my first ink for my first feature
Saturday, March 7, 2015
* Went for a walk and got a blue tooth speaker. I later returned it. I'll get a better one anther time.
After" time (cough cough)
* Writing...
As the quest continues...
The future of Late Night
Motown Maurice