Weekly Audio Review
Sunday, November 2, 2014
* Lazy day...Walking
*Yoshinoya...Food for Less.
* Long night of Facebook texting with M.C.
* Scandal binge (about 2 episodes) to help counter my semi burnt feeling.
Monday, November 3, 2014
* Still slightly feeling burnt out
* Season 4 jury emailing
* Food cravings begin...El Pollo Loco
* 2 Surprise audition notices
Tuesday, November 4, 2014
* Tostitos audition (Agent sent)
* Blackout audition - Blackout (Manager sent)
Wednesday, November 5, 2014
* Shopping for a orange jump suit
* In & Out Burger treat
* Attended Reel Image Writer Panel and I received the inspiration to start writing The Late Night Experiment feature.
Thursday, November 6, 2014
* I had a dream I was on The Tonight Show with Jimmy Fallon and he said I was really good. Then we had an awkward moment.
* Hair cut today. I changed up my barber again. I gave a place near my house that I stopped going to two years ago. A different barber cut my hair and for the first time in a long time I liked what I saw.
* Man & Wife (Agent sent). It was a terrible audition. I new my lines but my mind wasn't there. It was mostly focused on my upcoming shoots.
Friday, November 7, 2014
* Buzzfeed audition
* Dollar store pick ups
* Rode the bus today for the first time in a while
* Business casual event
Saturday, November 8, 2014
* The Late Night Experiment season 4 day 3 shoot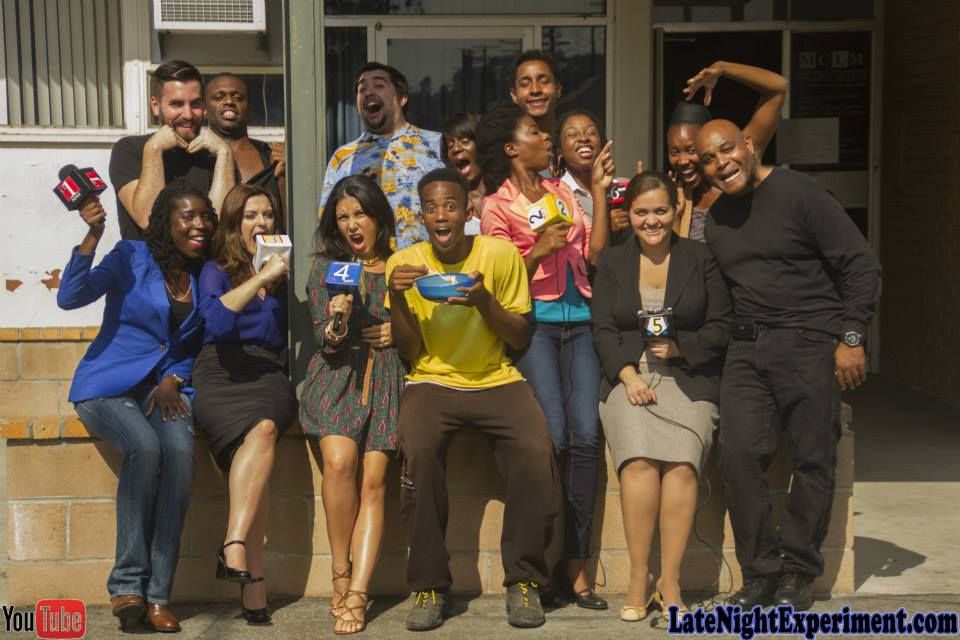 The Late Night Experiment with Motown Maurice season 4 day 3 shoot
See Photos Here
:
https://www.facebook.com/media/set/?set=a.756320301082688.1073741840.352100258171363&type=1
As the quest continues...
The Future of Late Night
Motown Maurice